The Athletics had a fascinating regular season, and were a ton of fun to follow, and it would've been neat to watch a genuine underdog that got to this point in such a weird and surprising way go up against the powerhouse Red Sox in the ALDS. Alas, the dream died Wednesday when the Yankees smashed up Oakland's "bullpenning" plan and stuck a fork in their magical season.
Aaron Judge opened the scoring early with a mighty 116-mph blast in the bottom of the first inning. Nominal A's starter Liam Hendriks needed 16 pitches to record his first out, by which time the Yankees had a two-run lead:
The Yankees broke the game open in the sixth inning, against Fernando Rodney and Blake Treinen. Rodney gave up consecutive doubles to Judge and Aaron Hicks, and then a walk, without recording an out; Treinen came on with two men on base and immediately lost a fairly epic nine-pitch at-bat to Luke Voit, who blasted a triple off the very top of the wall in right. This felt like the moment when all the air ran out of the A's and the game became a march:
G/O Media may get a commission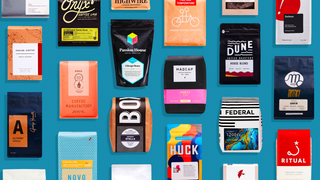 Get $25 free
Trade Coffee - National Coffee Day
Voit scored on a sacrifice fly on the very next pitch to extend the Yankees lead to 6–0. The A's grabbed a couple runs on a Khris Davis opposite field dinger in the eighth, but Giancarlo Stanton answered with a huge 443-foot shot over the foul pole in left to pad New York's lead and establish the final margin. The Yankees will face the Red Sox in a series between two teams that exactly zero good sports fans could ever support. Decent folk will have no choice but to root for an asteroid.