The recently eliminated Hawks officially revealed their new logos today, and the primary logo is mighty familiar. It's a fleshed-out version of the "Pac-Man" logo the team began using as an alternate last season, which is itself an update of the one used for most of the team's history.
Since we've seen the primary logo before, the only new part of today's reveal is the secondary logo: a flaming, winged basketball, that, yes, looks an awful lot like Aerosmith's logo. Here's how the Hawks' press release explains it:

The wings of a Hawk lift a basketball engulfed in flames, symbolizing how the city of Atlanta rose from the ashes to become one of the nation's leading international cities.
Whatever, man.
The inclusion of a physical basketball in the Hawks' alternate was a must. Apparently (and I had never heard this before), all NBA teams must feature a basketball in at least one of their logos.
G/O Media may get a commission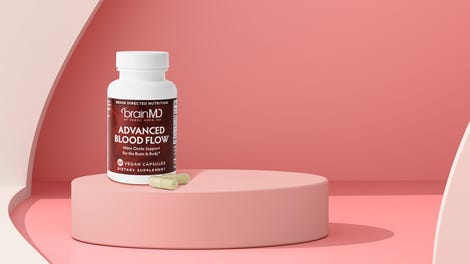 In a 2009 Uni Watch post, the NBA's apparel director made it sound like it's less a hard rule and more of a "suggestion," but indeed, 28 of 30 NBA teams do include a basketball in at least one of their logos—even if it's in an alternate logo that rarely gets used. Here are the primary logos, and below, a graphic with all the alternates:
The only two teams who don't have a ball in their logos? The Bulls and Spurs, neither of whom have changed their logos in a long time and have been grandfathered in. (Update: The Rockets, too, don't have a ball.) Apparently the rule applies only to redesigns.
It's not the only rule on logos. From SportsLogos.net:
Primary logo must include city name and team name.

Primary logo must not be a "direct copy" of a previously used primary team logo

A basketball must be incorporated into one of the team logos (primary, alternate, etc.)
So the recent trend toward rondels gives teams the opportunity to kill three birds with one stone. Even if it's leading us toward a boring, monolithic NBA.