What makes Atlético Madrid different from most other great teams in the sport is that they have mastered the art of reactivity. The prevailing trend in elite soccer is the implementation of proactive, possession-based playing styles. Almost all the richest and therefore best teams in the world pack the pitch with hyper-technical players at every position who are instructed to control the ball from start to finish, squeezing their opponents deeper and deeper into their own penalty box, fencing the other team into the most tense and demanding spots on the pitch, then picking away at them from there. No one person embodies this philosophy more than Bayern Munich manager Pep Guardiola. And he just lost to Atlético, precisely because of the Spanish club's brilliant defiance of this convention.

Atlético pose a very specific problem for teams like Bayern and Barcelona—the previous giant they felled en route to the Champions League final—because they're comfortable in chaos. Whereas Bayern look to bully their opponents up against the wall and take advantage from that position of power, Atleti's whole raison d'être is thriving in ostensibly dire circumstances. Atlético are the best defensive team in Europe, with a gameplan predicated on allowing the other team to have the ball, even letting them get deep into Atlético territory, but always swarming and chasing the ball away before anything too dangerous can form. The Rojiblancos will allow teams—even great ones like Bayern—to play exactly how they want, because they know they can still come out on top, the one pair of scissors that can, in the right circumstances, defeat rock.
Make no mistake, though: Bayern Munich dominated the game for almost the entire duration. The Germans were rampant from the outset, slicing through Atlético's defense seemingly at will, and immediately stealing back the ball the rare times the visitors, deep in their own territory, could regain possession and try to make something of their own. Bayern scored the all-important first goal in the 31st minute, soon after won a penalty that Thomas Müller failed to convert, and popped 17 shots at Atleti's goal while limiting their opponent to only two goal-bound attempts in the first half.
The game started exactly how Bayern would've wanted, and, going back to the second half of the first leg in Madrid, was the second consecutive 45-minute stretch of play that the Bavarian club had controlled. Yet the score was still tied at 1-1 on aggregate, thanks to Atlético's staunch defending that made it so difficult for Bayern to manifest their superiority onto the score sheet.
Atlético came out after halftime looking much better. After spending most of the first half sitting very deep, basically seeing how long they could last while conceding the ball and practically the whole pitch to the home team, Atlético began pressing higher up to gum up Bayern's careful build-up machine. Bayern were still comfortable, if anxious, but Atlético were able to keep them out of the final third for more extended periods of time, and with the addition of Yannick Carrasco as a halftime substitute for Augusto Fernández—who is so good at starting one-man counters by dribbling through packs of defenders and maintaining possession—started to cause a little more damage of their own.
G/O Media may get a commission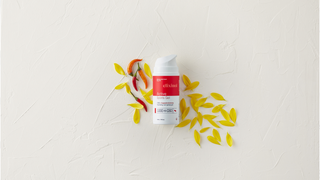 And then, the moment of vulnerability they'd been waiting for came:
With Bayern pressing for their second goal, Atlético intercepted a pass. The deepest-lying Bayern players immediately sought to bum rush Atleti's ball carriers to win the ball back, as is their custom. With just a couple one-touch passes, Atleti bypassed both Bayern's midfield and defensive lines, sending Antoine Griezmann free on goal with only the keeper to beat. Score he did, and Atlético took solid control of the tie.
Bayern, with the knowledge that they needed to win by two goals to advance because of the away goals rule, fought valiantly. Their second goal finally did come in the 74th minute by way of Robert Lewandowski's head, and the remaining fifteen minutes with Bayern throwing everything forward in order to get the winner and Atlético pinned all the way back, hanging on for dear life, was among the most thrilling action you'll ever see. Ultimately, despite winning 2-1 on the day and dominating nearly every moment, Bayern could not overcome Atlético's defense by a big enough margin and lost the tie.
There's been a bit of a popular misnomer going about that will probably only grow in prevalence after today's result, that Atlético Madrid have finally developed the Kryptonite to kill superteams like Bayern and Barcelona. This isn't exactly the case. Both of Atlético's last two Champions League ties against these teams could've quite easily gone the other way, with Bayern and Barça enjoying large stretches with things going the way they planned. And even though Atleti routinely give Barça as much trouble as anybody, their recent record against the Catalan club is still pretty bad (one win and six losses in the last two seasons).
What makes Atlético's path to their second Champions League final in three years so remarkable, then, isn't that they've found out how to dominate the dominators; it's that they've learned how to endure domination and somehow survive, and to turn their rivals' control against them with a handful of calculated, lethal blows in attack that result in victory in the end. It's not so much that Atlético are the most ruthless killers out there, and more that they are so damned unkillable in their own right. Because they're so hard to kill, the odds are great that they'll outlast every other team and win the European Cup.