Back in April, when OutKast officially launched their festival-hopping 20th-anniversary reunion tour at Coachella—marking the first time Big Boi and Andre 3000 had performed together in a decade—one city was conspicuous in its absence from the itinerary: Atlanta. For months, the deified rap duo's closest scheduled date was at the Counterpoint Music Festival in Rome, Ga., an hour outside the city.
This was unacceptable. There was a nagging sense here in town that OutKast had to perform in Atlanta proper, the place where Antwan Patton and Andre Benjamin grew up, finding their voices and giving the city its own. Since 2004's double-solo-album smash Speakerboxxx/The Love Below and 2006's far less successful Idlewild project, they've gone their separate, almost diametrically opposed ways: Big Boi reliably would reemerge from Stankonia Studios with a new solo album every few years, while Andre 3000 stayed largely out of sight, the occasional transcendent guest verse notwithstanding. (I've heard stories of Andre sightings at gas stations, restaurants, dives, the mall, and Target.)
We waited patiently for a show announcement here; one writer proposed a full OutKast Week. Months later, a happy compromise emerged: three straight homecoming shows in downtown Atlanta, Friday to Sunday, September 26-28. The weekend was officially dubbed #ATLast. On Twitter, one resident asked Mayor Kasim Reed if that Saturday could be declared a holiday.
Growing up in Maryland, I'd been a big fan, but when I moved to Atlanta in 2010, OutKast's early music was an essential guide to the city: It's where I learned about Greenbriar Mall, Magic City, and the Georgia Dome's far-too-recent use of the Confederate Flag. Saturday, while catching a train to Centennial Olympic Park for the weekend's middle show, it was clear people were excited for the headliners and the headliners only: "Who the hell is Childish Gambino?" I heard a man exclaim. (Gambino was one of three opening acts, along with Raury and Kid Cudi.) I struck up a conversation, and soon the guy was whirling around to flash his faded, navy blue 'OUTKAST' sweatshirt— think late-'90s Tommy Hilfiger. Nearby, a man in his early thirties asked three Georgia State students if they were ready to turn up.
In the park, moms pushed strollers through an estimated crowd of 20,000. The intergenerational appeal was sometimes visible onstage, too: 2 Chainz had brought out his kindergarten-aged daughter, Heaven, while opening Friday's show. I spotted seven different T-shirts with a fitting hook from 1996's ATLiens: "Me and you, yo' mama and yo' cousin too."
G/O Media may get a commission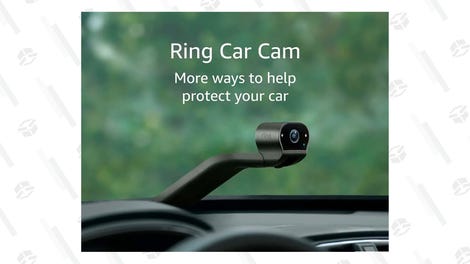 Once OutKast took the stage, though, Andre tried hard not to act as sentimental, jokingly insisting that all his stage banter was scripted: "From the bottom of my speechwriter's heart, I want to say thank you." He still doesn't possess the same natural showmanship as Big Boi, who two-stepped in a circle with longtime singer/producer cohort Sleepy Brown and their backing band's two horn players. For a second, though, Andre held a spare horn over his crotch, and generally appeared more at ease than he had during those notoriously tepid Coachella gigs, when he'd often turned his back to the crowd. Tonight, sporting an Andy Warhol wig and a black jumpsuit emblazoned with "Teacher's [sic] deserve more," he smiled as he wandered the stage in Bil Keane-style random paths and balanced himself on a speaker as if it were a skateboard.
OutKast's appeal has tirelessly been described as a mismatched buddy-cop film, with Big Boi as the street-level anchor to Andre's spaced-out visionary. Saturday's two-hour set list felt just as balanced, alternating earthy Southwest Atlanta dispatches ("Player's Ball," "Hootie Hoo," "SpottieOttieDopaliscious") with the electrifying, genre-defying pop that ruled the latter half of their discography. But first, folks had to catch their breath after an initial burst that included nationally beloved Stankonia classics like "B.O.B." and "Gasoline Dreams"; during "ATLiens," which deftly balanced both local and universal appeal, there was a blur of 20,000 people throwing their hands in the ai-i-ir and waving them like they just don't care.
We weren't a tough crowd, exactly, but we did have expectations, and standards. Behind me was an older woman, likely in her fifties, who crossed her arms disdainfully when Andre performed "Hey Ya!" with girls plucked from the crowd and meant to recall the hysterical fans from the song's Ed Sullivan-inspired video. ("That was a little anti-climatic," she announced. "Those girls could not dance.") To my left was a woman who called herself a "day one OutKast fan" who was thrilled throughout ("I don't want to age myself, but I felt young again"); to my right were four college students who stood frozen during Southernplayalisticadillacmuzik's"Crumblin' Erb" until they recognized Sleepy Brown's soulful hook.
"The Whole World" has been this tour's usual closer, but instead, tonight OutKast opted for Stankonia's hypnotic "Gangsta Shit," its first live performance in 15 years, and an elaborate opportunity to invite other, lesser-known descendants of the city's deified Dungeon Family crew onstage. T-Mo raps as one-fourth of Goodie Mob; College Park's Slimm Calhoun was once signed to OutKast's Aquemini Records; a young Backbone used to hang out with Goodie Mob breakout star Cee Lo Green at Greenbriar Mall. It's highly unlikely that everyone at Centennial Olympic Park could identify these men in fitted caps, but by the third time the hook came around, that barely mattered, as more and more people in the crowd joined in: "Do ya really want to know about some gangsta shit?"
OutKast may have changed, but so has Atlanta. Nearly six million people live in the metro area now, due mostly to landmark growth following the 1996 Olympics. (The population was around 3.6 million when OutKast entered the scene.) The duo filmed its "B.O.B." video in the temporarily purple- and green apple-hued fields of Bowen Homes, then the city's largest public housing development; it was demolished in 2009. The city even has a new crop of crossover rap stars now: Future, Dungeon Family ringleader Rico Wade's actual cousin, hails from Kirkwood, an East Atlanta neighborhood that was once dubbed "Little Mexico" and now boasts a craft coffee and beer bar. He and 2 Chainz, Migos, and Young Thug may not always reference OutKast directly, but thanks to Andre and Big Boi, they all approach music as if no idiosyncratic approach or level of fame is out of bounds.
Before OutKast took the stage, District 2 Councilman Kwanza Hall—who has some rap credibility, in that he used to mentor a young Killer Mike—addressed the crowd, presenting a certificate signed by Mayor Reed and declaring that from now on, September 27 in Atlanta will be known as OutKast Day. "As the group returns to Atlanta to make their highly anticipated homecoming, I salute and thank OutKast for representing all of the ATLiens of our great city," the proclamation read. We may not necessarily get the day off of work, but it's a holiday nonetheless.
---
Christina Lee lives in Atlanta and has written for Wondering Sound, RollingStone.com, Billboard, and SPIN. Follow her on Twitter.
Photo by Elena DeSoto.
The Concourse is Deadspin's home for culture/food/whatever coverage. Follow us on Twitter.