It was Oct. 3, 1951, and the New York Giants were about to lose the pennant to the Brooklyn Dodgers two games to one in a best-of-three series. In Brooklyn, a 26-year-old travel agent asked his mother to flip a switch on his reel-to-reel machine, and few moments later at the Polo Grounds in Upper Manhattan, Bobby Thomson swung his bat at a fastball thrown up and in.
"I can remember feeling as if time was just frozen," Thomson would later say of his pennant-winning home run. "It was a delirious, delicious moment."
Maybe artful turns of phrase were easier to come by in 1951, but this iconic moment spawned a legion of them. The home run itself has a nickname—"Shot Heard 'Round the World"—taken from Emerson. A baseball game is known primarily via shorthand reference to a poem about the Revolutionary War. And it is remembered in large part because of Russ Hodges's call on WMCA 570, captured on tape at that apartment in Brooklyn.
Back in 2001, Richard Sandomir of The New York Times tracked down the man responsible for preserving that home-run call. That day in 1951, Lawrence Goldberg, a Brooklyn man who nevertheless rooted for the Giants, asked his mother to tape the radio broadcast.
He tuned his radio to WMCA 570 and told his mother to hit the record button of his Webcor reel-to-reel tape recorder when Game 3 of the Dodgers-Giants playoff reached the bottom of the ninth inning.

''I knew I wouldn't be able to listen to the broadcast, and I knew something was going to happen,'' said Goldberg, now 76 and living in Atlanta. ''It was the third game of the playoffs. That kind of game had to be climactic, even if it was a blowout.''
G/O Media may get a commission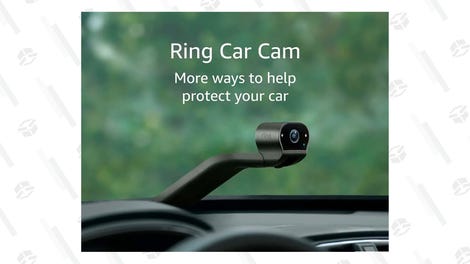 Russ Hodges and Ernie Harwell alternated radio and television duties during the game. Hodges got to call the first and last three innings on radio and the middle three on television while Harwell called the middle three on radio, reserving the first and final outs for himself on television. We'll never know what he might have said on radio, but Harwell claims his television call was spartan. '''As I remember, it was, 'It's gone.' he said. 'And I just let the picture take over.'" We'll never know what many of the broadcasters calls sounded like because few, if any, were recorded by their respective stations. Not everyone had Lawrence Goldberg's foresight, or his mother.
Once he heard the call, Goldberg must have known he had something incredible on his hands. It's hard to imagine Goldberg not getting chills listening to that recording for first time in his Flatbush living room, the crowd in hysterics, Hodges right on the cusp himself. The next night, Goldberg wrote to Hodges asking if he would like a copy of the tape. Hodges, of course, did want a copy of it and so did Chesterfield—the cigarette company sponsoring Giants radio broadcasts. Goldberg was given $100 and access to the Chesterfield seats at the Polo Grounds for one season.
Maybe he was ripped off, but Goldberg still had something to which no one else could lay claim: the original. And according to his son he almost never let it see the light of day, instead using one of the pressings distributed by Chesterfield.
Thomson's "Shot Heard 'Round The World" was heard often at our home, each time I asked my dad to tell me once more how he saved the call. He kept the original tape safely boxed up, instead playing one of the Chesterfield records of the call that Hodges' sponsor pressed as gifts to its dealers.
That is how the Shot Heard 'Round the World was actually heard 'round the world. There was film footage of course and the moment itself was big enough that it was certain to be remembered—it was given a nickname independent of the radio broadcast, after all. But it was immortalized by a call so simple in its incredulity that it perfectly captured what everyone—Giants and Dodgers fans alike—felt at the time: "I do not believe it." And it may never have been heard anywhere but for Lawrence Goldberg's mother hitting record exactly when her son told her.