As you may have heard, cagey-ass old man Andre Miller has signed with the Minnesota Timberwolves for the 2015-16 NBA season. The Wolves have oft-injured, offensively challenged Ricky Rubio at the point, and down the roster they've got scrawny rookie Tyus Jones, and right there between the two of them is a need for a dependable veteran backup. And there is no more dependable veteran on earth than Andre Miller. He is the dependablest, veteranest NBA player of his generation.
At 39 years, 133 days old, Miller is a little more than a month older than Tim Duncan(!), the second-oldest active player in the NBA. He's still got a few years to go to crack the upper part of the list of oldest players in league history, but he's already in a pretty rare group: of the 22 players who've played in an NBA game after their 40th birthday, just six have been guards (Bob Cousy, John Stockton, John Long, Steve Nash, Michael Jordan, and Jason Kidd), and just two (Cousy and Stockton) have stood shorter than 6-foot-3. Guards, for the most part, don't have the longevity of the NBA's giants, and Andre Miller, at 6-foot-2, is no damn giant.
(I'm not counting Nat Hickey, who last played in 1948, when, as a 46-year-old coach, he inserted himself into a game. That's bullcrap, Nat!)
The list of NBA oldies is mostly populated by guys whose athletic decline still left them with one significant usable tool: height. It's why so many of these guys were blue-collar rotation bigs, guys like Kevin Willis (44 years, 224 days), Robert Parish (43 years, 254 days), Herb Williams (41 years, 129 days), and Rick Mahorn (40 years, 244 days), who could hang around the paint, contest a few shots, snag some rebounds, and, if nothing else, give a handful of hard fouls, if needed. Stiffs like Jan Vesely and Stromile Swift helpfully demonstrate just how genuinely dreadful a near-7-footer has to be to bomb out of the league—there is always a need for someone who mostly is just taller than the other guys.
That's not the case with guards. Attacking off the bounce and perimeter defense in particular require balance, lateral quickness, and fast-twitch athleticism, so the physical decline with age eventually renders most guards pretty much useless at one end or the other. With the exception of John Long, who spent five years out of the NBA before surprisingly catching on for 32 games with the Raptors in his age-40 season, the names ahead of Professor Miller were big-time stars who started and played big minutes right up to the bitter end. These guys were in a special class as basketball players throughout their careers. Old Man Miller, on the other hand, hasn't been a regular starter since the 2010-11 season with Portland, and has never even made an All Star game.
G/O Media may get a commission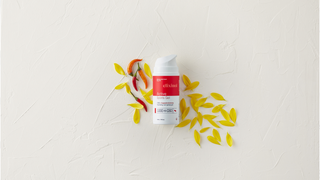 His longevity has been made all the more hilarious by his play, which has now fully evolved into the kind of uncomfortable butt-first game practiced by silver foxes in gyms and on blacktops wherever pickup ball is played. Miller was never a great athlete, even in his athletic heyday—he is now mostly a giant round keister with shifty eyes and a bag of tricks, thudding its way down to the low block.
Two big things have helped him extend his career: he's an enormously crafty playmaker who's evolved his game over the years into something that has almost no athletic requirements; and he's been remarkably healthy and durable. Only once in his 16 seasons in the NBA has Miller played fewer than 97.5 percent of his team's regular season games, and that was in the 2013 regular season, when ongoing beef with Nuggets coach Brian Shaw saw Miller nailed to the bench. This sort of dependability requires a lot of good luck with injuries, but none of that good health would matter much if the old dude couldn't play.
Miller's game is a delight! It's all first steps, peripheral vision, and leverage, with as little actual running as humanly possible. Running is for younger men. Here's a fun video from last season of ancient-ass Andre Miller schooling young, spry Damian Lillard and the Portland Trail Blazers:
Miller does a lot of cool things there—those laser-like passes in transition trigger the fast break without Miller having to run at all—but my favorite move is at 0:30, when Miller goes first-step, eye-fake, first-step to get from about 28-feet to below the left elbow for a clean jumper, with all the speed and urgency of the queue at Space Mountain. Anyone should be able to do that! Why the hell can't I do that???
Here's Gramps taking Utah's whippersnappers down to the block over and over again for a humiliating extended lesson in basketball craft:
Dante Exum? Bodied. Trey Burke? Oh hell no. Watch him send poor Joe Ingles pinwheeling off to Downer Town with a sneaky drive from the baseline—once Miller committed his ample behind to getting into the paint, homeboy was toast.
With more luck, good health, and floor-bound wizardry, there's a good chance Miller will finish next season in the NBA's top 10 in regular season games played. That's no small thing for a journeyman guard with the athletic profile of a middle-school gym teacher! Minnesota fans will love watching him feint and ooze and rumble his way through opposing defenses, but, really, all basketball fans should be rejoicing. One of the NBA's great underrated joys is watching Andre Miller bring old man basketball to its absolute highest level. May he continue onward, upward, and oldward, forever.