So it may not come as a surprise to anyone that more suspensions have come down following the steel cage match between the University of Miami and Florida International football teams on Saturday. A total of 31 players have been dinged — and must sit out their respective games this weekend — 18 from FIU, and 13 from Miami. You've likely seen the video, witnessing the carnage yourself. (Why is everyone pounding on the Miami placekick holder?) But were you paying attention to the audio portion of the proceedings?
As the fight unfolded, color analyst Lamar Thomas seemed to be as fired up as the players, at one point exclaiming "I feel like taking the elevator down to the field and getting involved myself!" Thomas went on: "You don't come into our house talking smack!" And so forth. Because that's what a play-by-play commentator wants from his partner, to be able to look down on the field and see him brawling with the players.
Anyway, we got a couple of e-mails asking the musical question: "Is that the same Lamar Thomas who played for the Hurricanes and the Dolphins?" Yep. And he wasn't exactly a solid citizen. Thomas' rap sheet includes:
• Arrested and jailed for aggravated battery for attacking his pregnant fiancee with a deadly weapon.
G/O Media may get a commission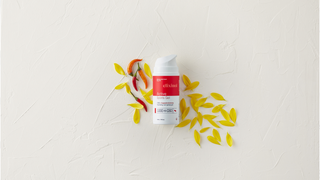 • Arrested for violating probation.
• Detained for brandishing a handgun and threatening suicide, prompting authorities to check him in to a mental institution.
• Did jail time for again violating probation related to the battery charges, when he was arrested for choking
his fiancee. His six-month old son was present at the scene.
But don't forget that it was also Thomas who was the victim of "The Strip," shown in the video above, in which Alabama's George Teague ran him down and took the ball just as Thomas was about to score a touchdown for Miami in the 1993 Sugar Bowl. Perhaps this is the source of the pent-up rage?
Well, at least Thomas didn't make a joke about Lou Piniella stealing his wallet. Now that would have been serious.
School Officials Suspend 31 Miami, FIU Players [MSNBC]
The Only Thing Dumber Than Swinging A Helmet Is Not Wearing One [Deadspin]
(UPDATE: Thomas is going to be "disciplined," and they're not sure what that means yet.)
(SECOND UPDATE: Thomas has been fired. And we'll see how long that YouTube video lasts, for that matter.)