We've heard of poppin' some molly and sweatin', but not popping molly, snorting some coke, car-jacking an ambulance, careening every which way through traffic, and then jerking off in the police station. That'd probably make for a better song, though.
The above scenario was just a night out for Colorado State student Stefan Sortland. Sortland took the above-mentioned drugs before heading off to a Halloween party. At some point in the night, Sortland noticed an empty ambulance outside, and thought, Shit, time for some joy riding! According to police reports acquired by Denver's ABC 7, police tracked the vehicle and found it in bad shape:
Loveland police officers said they found the ambulance in the middle of Highway 34 with several doors open, heavy front-end damage and fluid leaking.

One officer said it appeared the driver of the ambulance had hit the raised median, jumped the curb, hit a sign, went the wrong way and crossed back over the median before stopping.

Officers said they found 18-year-old Stefan Sortland standing about 30 yards from the stopped ambulance wearing an EMT vest. Officers shot him with a stun gun when he refused their commands. Sortland had a blanket, a cell phone and a box of Wheat Thins with him.
After eventually subduing the 18-year-old, the cops took him back to the station, where more hijinks ensued:
Sortland was taken to the Loveland Police Department.

There he "stood on a bench, kicked the wall, and masturbated," according to the police report.

Police said during his interview with officers, Sortland made a reference that his "friends/roommates were dead, in heaven, and had committed suicide."
G/O Media may get a commission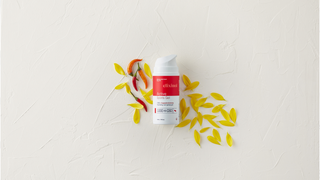 Somebody find that kid a better dealer. That was some bad molly.
[BroBible]