There are no more cops in riot gear in Baltimore, but the severe shift in their presence —from armored cops policing peaceful protests to their laidback distance during the high homicide count this month— can't help but feel like a silent counter-threat to some citizens of West Baltimore. The end of May marks the city's deadliest month in over 15 years, with more than two dozen people shot over Memorial Day weekend, many in the neighborhood where Freddie Gray was killed by police force and where protests in his memory ended in riots and a mayor-requested state of emergency.
"The city wants people to die, they don't care about us," a mother and resident of the Gilmor Homes, where Gray grew up, tells me. We talk about the 9-year-old boy who was shot in the leg on Memorial Day. (Yesterday, on May 28, a 7-year-old boy and his mother were both shot in the head and died.) "First they bring in military as we mourn the loss of a young man, like we gon' try to get another one of our kids killed. And best believe that when the TV [cameras] go away, the [cops] do too."
If it's surprising, it shouldn't be. The last time I was in Baltimore, during the week of the Freddie Gray protests and the State's Attorney's decision to charge the six officers involved in his arrest and subsequent death, the sense of community between locals was strong, supportive, and vibrant. The suspicion and distrust of Mayor Stephanie Rawlings-Blake was at an all-time high: In the span of a few days, she described teenagers who were corralled by police in riot-gear as they left their school as "thugs," suggested citizens act as community peacekeepers between riot-gear cops and violent citizens, showed distrust of peaceful protesting by instituting a city-wide curfew, and even butted heads with the officers from the Baltimore City Police Department.
Some of the same confusion that plagued the community then persists today, because Freddie Gray's death hasn't explicitly brought about local political transparency or policing policy change. Not yet, at least—and probably not for a long time, if ever. What is clear is that last month's protests embroiled Baltimore's local government in a nationally televised ideological PR scandal, as Gray's death rightly added to the rally-cry for a national movement against police brutality. Even as government-friendly outlets like CNN and FOX have told the story in ways sympathetic to local government, though, residents know that the problems were deeply systemic. There are Bad Cops and Good Cops, but the latter often silenced by the former; community police are pitted against the public by informal arrest quotas; the mayor's word is only as good as the camera following her; and the sorts of policy changes that allow the political class to position itself as responsive to the citizenry are often the kind that prevent police from protecting and serving effectively.
We're now a few weeks removed from the state of emergency, and with all six officers involved in Gray's death indicted by a grand jury on various charges. (Two —Edward Nero and Garrett Miller— were indicted on second-degree assault, reckless endangerment, and misconduct in office for "failure to perform a duty regarding the safety of a prisoner," and illegal arrest.) This news was shared with the public and officers alike on May 21, the day before the long holiday. By the end of the month, the city would suffer the highest number of violence-related deaths (35) in the city since May 1999.
G/O Media may get a commission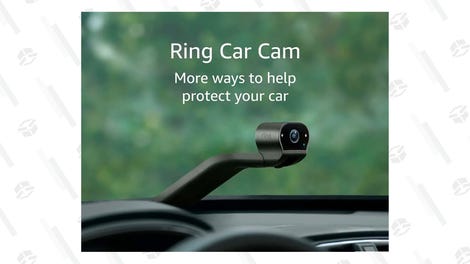 "See all these bodies dropping?" a Baltimore police officer asked me when we spoke earlier this week. "People wanted a kind and gentler police department. Well, they're receiving a kind and gentler police department." He sighs before continuing. "That's basically it. For real."
After the overwhelming national coverage of the Freddie Gray protests, the police, the mayor's office, and the Fraternal Order of Police have been called to task and, as a result, are constantly on press-conference parade. Department meetings with the FOP and internal memos are frequently made public, both in response to criticism about the opacity of internal decisions and as a result of increased violence through the city. A memo from Police Commissioner Batts noted that the spikes in violence were highest in "neighborhoods historically impacted by violent crime" (i.e. the Western District, which includes Gray's Gilmor Homes), and sent veteran officers from the neighborhood out to rebuild trust and community relationships.

While Western District vets were put to work in their old stomping grounds, other police were told to centralize downtown and around tourist centers, about three miles southeast of the most violent part of the city, as the department placed "high emphasis on key commercial corridors" closer to City Hall and the Inner Harbor. When I shared this information with the same Gilmor Homes resident, she gave a resigned laugh. "What a show, I mean, Lord, what a show," she says. "This isn't the kind of thing you smile and shake hands over. Justice hasn't come yet. These are people scrambling to cover their butts because they know they're being watched now. We are still waiting for justice."
Meanwhile, members of the alleged "kind and gentler" department bristled with anger at the orders as violence continued to spread around them. One officer I spoke with blames the mayor's office for the lack of an organization and support for the department, citing resentment over how officers were told to play nice while watching City Hall support charges against their peers.
"We weren't told not to do our jobs, if you know what I'm saying," he says. "But you've got officers who are scared now. Officers who are in fear of being charged with shit. Officers are scared that another incident might happen. It's not a common thing, but the uprising and the riots that have been going on for years. That's been common. Freddie Gray is a recent example, but we've had blocks of fights all times of the year."
The cops aren't wrong in feeling unsupported by those at City Hall. According to one BPD street cop, the city has continued to handle basic internal affairs disastrously. He says that low-ranking cops, many of whom are activated on holiday-weekends, are still being shorted on regular-hours pay.
"They fucking ruined our paychecks again. We were always screwed from the state of emergency money, [but] two weeks ago we didn't get paid regular working hours. A week ago we didn't get regular [work hours] overtime, say if someone worked 15-hours. It's so fucked up. Everybody's shit is fucked up," he says. "No one picks up when you call. When we complain, nothing happens. The city can cut checks, but they only cut checks for sergeants. They didn't cut checks for everyone who needed to get paid. They only cut checks for the supervisors and said 'Fuck y'all,' to the rest of us."
He goes on to say that communications within the department are severely lacking and that basic procedural issues are addressed only for show, specifically referencing protective gear issued to cops.
"People are missing crotch protectors and leg protectors and helmets. So now, they've got half of this stuff and everyone has to go ask for the other half," he says. "They order shipments but it's nobody's job to make sure that officers have what they need. Nobody. When we're called to put gear on, they just put everything in a box truck and then come to you and say, 'Come get your shit.' It's crazy. Then two days later, you can't ask for what's missing."
The theme here is how much is being done for show, and how little of it has to do with working with the community at large. As the unrest within the department is starting to make itself known, the city has started backpedalling in an effort to show support to the FOP. Commissioner Batts apologized to the police union earlier this week. From the Baltimore Sun, who obtained a recording of the closed meeting:

"People think we're down. People are giving up on us," Batts said. "I mean this with all my heart: We need to show how fucking good we are. ... I stand ready to lead you out of this."
Elsewhere, the Fraternal Order of Police released another statement, claiming that police are "under siege":

The criminals are taking advantage of the situation in Baltimore since the unrest. Criminals feel empowered now. There is no respect. Police are under siege in every quarter. They are more afraid of going to jail for doing their jobs properly than they are of getting shot on duty. Right now they can go to jail for following Supreme Court decisions such as Illinois v. Wardlow. The Baltimore States Attorney's Office essentially overturned the Supreme Court's decision. We hope that all leadership will come together to support the police to move the community forward.
The memo was perfectly timed, as more and more police officers have begun to talk to the press. The ever-conservative Sean Hannity interviewed an anonymous police officer on his FOX show, while GQ, Esquire, and other culture magazines have recently interviewed former BCPD officers about the current turn of events. A non-profit called Police Organization Providing Peer Assistance (POPPA!) has even sent NYPD officers to Baltimore over the past few days to help them get through this ... difficult time.
The BCPD officer I spoke with warns that people from within the department flip-flopping so regularly will only increase tension. "[Officers] are like, 'Man, fuck this place!' You know what I mean? People are just doing what they gotta do," he says. "Officers think, 'We got to take care of our own. We got to take care of each other.' The mayor and State's Attorney are the first to sell us out to the press. It's like, c'mon. I know you had to charge [the officers involved with Gray's death], but at least defend us on TV and shit. I get it. I get the charges. But if they can't pay us and are also on TV fucking us, making our jobs harder, fuck that."

I ask the mother I had been speaking to what she thought about this—the behind-the-scenes tension between cops and the mayor's office, between cops and citizens, between citizens and the media. "Let me be clear, this is nothing new," she says in a serious tone. "Who knows what will happen next? We just live our lives every day, we protect our kids. The rest of this? Who knows. It's good now but here we're always living one senseless death away from it all going to hell."
---
Photos via Getty.