Whether you're a perennial title contender or an underfunded minnow or something in between, the real measuring sticks each team's seasons are judged by are expectations—for better and for worse. Expectations can be unrealistic or sensible, surpassed or fallen short of, but either way, fans and clubs delineate success from failure by seeing how a given season matches up to their own projections.
For a club like Barcelona, expectations can be an enormous burden. Take this season, coming off a historically great triple-trophy campaign during which sentiments swung wildly from a single wrung above the absolute nadir to the highest of heights available to this sport. The belief surrounding that group was that a) this was one of the greatest teams ever assembled that, with another year to grow, should only get better; and b) since they would undoubtedly be so good, they should probably go ahead and win every single thing yet again. Barça had to serve the second of their two-window transfer ban in the summer of 2015, which hamstrung the club's ability to inject energy and much-needed depth in the side, but that was only a tertiary concern for outsiders. A team with Lionel Messi, Neymar, and Luis Suárez should have more than enough otherworldly skill to do what has never been done and not only repeat in the Champions League, but also in La Liga and the Copa del Rey as well.
Because the first assumption—that this was an all-time great collection of talent—was correct, Barcelona did in fact threaten to live up to the prescribed standards. For nearly the entire season, Barça looked once again like the best team in Europe. Suárez had his best season, winning his second career European Golden Shoe with a mind-bending 40 goals; Messi missed a large chunk of the middle of the season with an injury but came back on a horse in 2016 to once again remind us why his singular assortment of abilities makes him without peer; and when the world's best player was down, Neymar thrived as the focal point of Barcelona's attack, showing for the first time complete and sustained periods of the greatness predicted for him since he was a teen. The less obsessed over but just as important supporting cast, too—Andrés Iniesta and Sergio Busquets and Gerard Piqué and Jordi Alba—played some of their best-ever soccer this season. Best exemplified during the record-breaking 39-match, five-month unbeaten streak across competitions, Barcelona hit as dominating a stride as anyone could've rationally hoped for.
Towards the end of the season, though, with a difficult but winnable Champions League quarterfinal tie against Atlético Madrid on the horizon and a commanding lead atop the league table, things began to fall apart. The signs were hard to recognize at first, since at every point during the monthlong skid from mid-March to mid-April everyone just assumed that Barça would snap out of it. By the time anyone realized what happened, it was almost too late. Heading into the final month of the season, Barça had been knocked out of the Champions League, had thrown away their entire points cushion in the league with both Madrid teams' breath hot on their neck, and were on the brink of turning what everyone expected would be a season of unparalleled greatness into one of unfathomable failure.
As cooler heads figured, though, Barcelona did hang on to that narrowest of edges in La Liga and won the competition on Saturday, the final day. With that title locked up, Barça now look to their last match of the season, the Copa del Rey final next Sunday. A win there would see them take two of the three big annual competitions, only the seventh league-and-cup double they've achieved in their entire history. All that would only bolster the spoils already accumulated, joining the UEFA Super Cup and FIFA Club World Cup they won during the first half of the season for a four-trophy haul. By any conceivable measure of success—be it centered on results or performances—the season was an exceptional one.
G/O Media may get a commission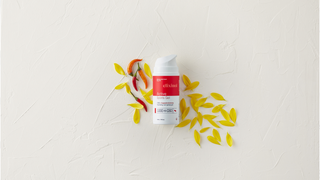 And yet not by the tyranny of expectations. After Barcelona lost to Atlético in the UCL and saw their La Liga lead evaporate, the feeling among fans—and, judging from their nervy play, the players themselves—was one of fear of blowing it rather than determination to win what was left. Fans watched on tenterhooks the start of every league game, worrying about when Barça would get the first goal and ease the palpable tension, the dread of the specter of disaster growing the longer the game went without Barcelona taking a commanding lead.
Luckily, through a combination of the Barcelona squad's superpowers returning and the array of patsies lined up against them, the team steamrolled everyone in their path down the stretch. They scored 24 goals in their final five league games, 14 of them coming from Suárez, and conceded zero. Particularly in the final two contests against Espanyol and Granada, the players rediscovered their groove and won with the style and ease they proved they could attain during their best this year.
Saturday's win finally put everything back in perspective. By seeing how ecstatic the players were once they'd locked up the league title, and really reckoning with how damned hard it is to come out on top of the best league in the world in any given season—let alone in six of the last eight—the impossible-to-satisfy standards that threatened to taint this year faded in favor of reality. Barça have had a great season, one any team in the world would kill for, even if they didn't keep pace with some illusion borne in the minds of overly optimistic fans. The inability to recognize that fact was the only real failure.