Your morning roundup for Feb. 21. Photo via Twitter. Got any stories or photos for us? Tip your editors.
What we're watching (all times EST): Real Madrid at CSKA Moskva at noon and Chelsea at Napoli at 2:30 (Fox Soccer Channel) in UEFA Champions League soccer. Illinois at Ohio State (ESPN), Kansas State at Missouri (ESPN2), and Auburn at Florida (ESPNU) in men's college basketball at 7. Kings at Heat (NBATV) at 7:30. Red Wings at Blackhawks (NBCSN) at 8. Kentucky at Mississippi State (ESPN) and Virginia at Virginia Tech (ESPNU) in men's college basketball at 9. Spurs at Trail Blazers (NBATV) at 10.
Read me
The plagiarist and the spy novel: "The author of 'Assassin of Secrets' was a thirty-five-year-old début novelist with the pen name Q. R. Markham. Just before the book's publication, in November, there were signs that it would be a hit: it had blurbs from the spy novelists Duane Swierczynski and Jeremy Duns ('instant classic') and glowing early reviews. Kirkus pronounced it 'a dazzling, deftly controlled debut,' and Publishers Weekly wrote, 'The obvious Ian Fleming influence just adds to the appeal.' On the James Bond fan site commanderbond.net, someone linked to an excerpt, which the publisher, Little, Brown, had posted online, and wrote, 'Anyone read this novel? I'm ordering it next month ... it's very Bondian.' ... Like a spy hiding in plain sight, 'Assassin of Secrets' appeared to be a bizarre aberration: an homage to Bond that plagiarized Bond. Jeremy Duns, alerted by the Bond forum, began checking the text, plugging phrases into Google Books. He found a sentence from the American spy writer Charles McCarry, and another from Robert Ludlum, the author of the 'Bourne' books.'I quickly realized that the whole novel was 'written' this way,' Duns wrote on his blog. He informed the book's British publisher, and on November 8th, five days after the book's publication, Little, Brown recalled all sixty-five hundred copies and issued a press release: 'It is with deep regret that we have published a book that we can no longer stand behind.'" [The New Yorker]
G/O Media may get a commission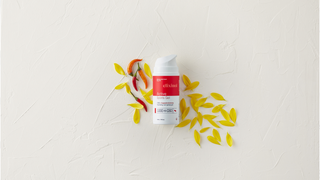 This Date In Deadspin History
Feb 21, 2007: Brent Musburger Will Kick Your Ass
Elsewhere
Gilbert Arenas on Jeremy Lin, with a side of Agent Zero humblebrag: "'[Lin] was a Warriors fan during the Agent Zero days. Then this summer, when I went to play in the All-Warriors game, he was on the opposing side and he got a couple shots off, but I hit like five threes — almost from half-court — straight on him, and that's what he was laughing about. When we talked today, I was like, 'Man, that shot you hit on [Pau] Gasol, where you just looked him down, and then hit it — that's the shot right there.' He said, 'Wait a minute, you did that shot to me five times.' I'm just so happy that he's getting an opportunity to play. I just tell him the more success you have, the more you work. Just keep working. He's a great kid. He wants to get better.'" [Sports Illustrated]
R.A. Dickey, baseball's only knuckleballer, is lonely: "He takes pride in the fact he's the majors' lone remaining knuckleballer, after Tim Wakefield last week announced his retirement. Another knuckleballer, Charlie Haeger - whom the Red Sox signed to a minor league contract last summer - will miss the season with an elbow injury. 'I'm sad because I want [Wakefield] around - it's fun to watch somebody who does what you do,' Dickey said. 'In the past he has lent me some things I needed to see, but now, I've got to go to the film and watch him pitch instead of seeing him get to throw a bullpen. I don't know if there's anyone outside of [Haeger] even tinkering with it. It's fairly lonely. I feel a little bit of loneliness. My hope is someone is going to see the real value in it and want to keep doing it. There's a lot of adversity that comes with it.'" [New York Post]
Your Gross Or Hot? Russian Commercial Interlude:

What does Cubs president Theo Epstein think Red Sox GM Theo Epstein is worth?: "The Red Sox and Cubs have been locked in a disagreement for months regarding the terms of compensation for Epstein, who left the Red Sox shortly after the end of last season to become president for baseball operations. The Red Sox initially asked for some of the best players on the Cubs' major league roster, including pitcher Matt Garza, but were rejected by the Cubs, with Epstein in the odd position of trying to set his own value to the Red Sox. The matter eventually was referred to commissioner Bud Selig, who according to other major league sources had hoped that the teams would be able to strike a deal themselves. Both the Cubs and Red Sox presented written arguments to Selig last week, and have been in contact with the commissioner since. The prospect from the Cubs is not expected to be on a par with such top prospects as outfielder Brett Jackson or infielder Josh Vitters, the source said, but is expected to be a legitimate big-league prospect." [ESPN Boston]
Xavier and Cincinnati likely to keep battling: "It looks as if the Crosstown Shootout will continue uninterrupted. 'Every indication is that we are going to play next year,' University of Cincinnati president Greg Williams said Monday. 'We're looking at it. (Xavier University president) Father Graham and I have talked about it a number of times.' Williams, who emphasized that a final decision has not been made, said a group of advisors is looking at 'what the game should look like going forward' and that the group will make recommendations to him. The Dec. 10 game between UC and Xavier University, won by the Musketeers at XU's Cintas Center, resulted in a bench-clearing brawl, with players from both teams getting suspended. That prompted questions about whether it might be a good idea to take a break from the heated rivalry or end it altogether." [Cincinnati Enquirer]
Send stories, photos, and anything else you might have to tips@deadspin.com.