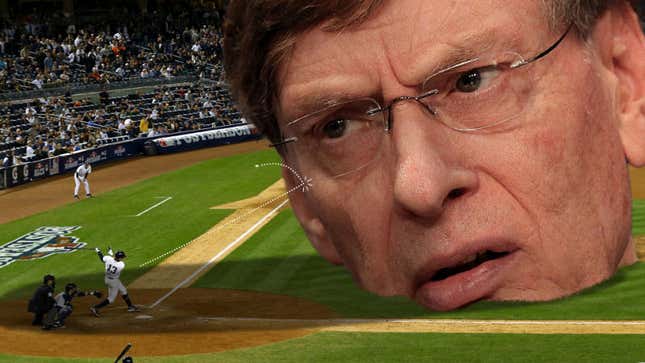 Former MLB Commissioner Bud Selig and executive John Schuerholz will be inducted into the National Baseball Hall of Fame in July 2017 after they were voted in by the Eras Committee today.

How running an NFL team is like running a restaurant | Chef Emeril Lagasse
The committee inducts players and other baseball-adjacent people outside of the regular annual ballot voted on by baseball writers. It functions as a safety net to give a second look to players and others who may not have been inducted by the annual vote. The committee votes on a rotating schedule by era; Sunday's vote was for a "Today's Game" era ballot, which spans from 1988 to the present.
Selig, who coughed up the commissioner's seat last year, was an obvious lock for induction. In his long and complex tenure, he spearheaded initiatives like interleague play, the expansion of the league, and the playoff format. However, he schemed with Jerry Reinsdorf to oust commissioner Fay Vincent, led the 1994 lockout (to the great detriment of Expos fans and general health of the sport), and turned a blind eye to the steroid craze, then flexed his autocracy to clean up the sport. He made the owners rich as hell, though.
Schuerholz was the general manager for the Kansas City Royals during their 1985 World Series championship, and led the Atlanta Braves in the early 1990s, including the 1995 World Series team. Schuerholz gave 40 years to baseball, stepping away from the Braves to become vice chairman this year.
George Steinbrenner, Lou Piniella, and Mark McGwire were among the names on the ballot who didn't get enough votes to be inducted. The Today's Game ballot will come up for another vote in 2018, and twice every five years after that.