You might remember, from back at the beginning of the NFL season, when we previewed each team by having a writer we liked write about their favorite team.
Well, we're less than a month away from the start of baseball — spring training is here! — so it's time to do the same thing in the baseball world. Every weekday until the start of the season, a different writer will preview his/her team. We asked a gaggle of writers, from the Web, from print, from books, to tell us, in as many or as little words as they need, Where Their Team Stands. This is not meant to be factual, or dispassionate, or even logical: We just asked them to riff on why they love their team so much, or what their team means to them, or whatever.
Today: The Cincinnati Reds. Your author is Clay Travis.
Clay Travis writes the Claynation column for CBS Sportsline. His words are after the jump.
———————————
Nashville was the Triple-A affiliate for the Cincinnati Reds when I was growing up, and every season the Reds would play an exhibition game against the local Nashville Sounds as they made their way north for the start of the season. Each year, come early April, that was the highlight of my major-league fandom. I'd scream with reckless abandon for Billy Hatcher to sign my scuffed up baseball. Mortgage my soul to eternal hell if only my idol Barry Larkin would come anywhere near the left-field bleachers, where I was hanging over the railing. And if Eric Davis tossed a baseball into the crowd? It was the equivalent of a steel-cage death match in the steel bleachers. I was too young to know about the survival of the fittest theory, but in the dirt beneath those bleachers, I firmly grasped the concept. Those were great days.
G/O Media may get a commission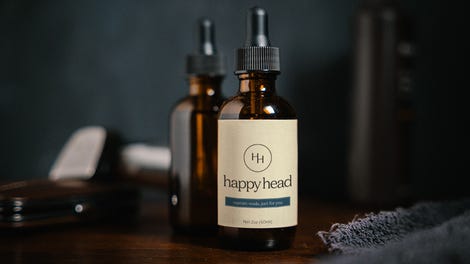 Once Rob Dibble spit tobacco juice or something he was chewing that looked pretty nasty within an inch of me and then refused to sign my baseball card because it incorrectly identified him as "Ron" Dibble. "I don't sign errors," Dibble said, before waving his hand to dismiss me, "Lesson learned, kid." I was 10. Yeah, the lesson is you're a dickhead, Ron.
We were also fortunate enough to get lots of the Reds baseball games on our local WZTV Fox television station. Once I met Reds announcer Joe Nuxhall (the youngest pitcher in Major League History at 15) and told him that I liked watching the games. "We're on in Nashville?" he asked, incredulous. And if we didn't get the televised games, my dad and I would turn on the radio and try to catch the 700 WLW Cincinnati signal flying across the night sky. Often, we could. I still remember falling asleep the night in 1988 when Tom Browning pitched a perfect game. I was nine and too tired to stay up late enough for the entire game, and my dad did his best to wake me up in the eighth inning whereupon I groggily listened to the pitcher without a chin retire the final six batters in order. Now that I think about it, being only 27, and having memories of listening to a fading and inconsistent signal for radio baseball games sounds so antiquated that I can't even believe I used to do it. But I did.
For all of my youth the Cincinnati Reds were my sports idols. Which ended up working out pretty well since, as a group, they were pretty moral and kept the gang-rapes to a minimum. What didn't work out so well was that he Cincinnati Reds players were also my fashion idols, men whose style I hoped to emulate.
Even if they did so many goofy and ridiculous things, looking back on them makes me want to cry. So I've decided to juxtapose the fashion errors of my youth with a preview for the 2007 Reds. This is going to be horrible. Enjoy.
1. It's hard not to be optimistic when Bronson Arroyo is one of your two staff aces. Wait, did I just write that? Was Rick Mahler not available anymore? Can we get Jose Rijo back? Arroyo has never won more than 14 games in a season. And while he and Aaron Harang are not a bad one-two punch, you get the feeling both guys would rather be doing back-up vocals for a band at Bonnaroo.
2. Wristbands with your own picture on them. I spent an inordinate amount of time trying to find baseball wristbands that could be made with my picture on them. Seriously, wristbands with my own picture on them. How in the world did this ever catch on? Every Reds player had these. Because nothing makes hitting a baseball easier than looking down and seeing a cartoon rendition of yourself on your wristbands. Especially if those wristbands feature a copy of your autograph as well. This is one of the dumbest trends ever.
3. Twenty-year-old pitching phenom Homer Bailey is waiting in the wings. Which is important. Because evidently the Reds are building their team around pitching now. This makes sense. Especially with a cavernous ballpark like Great American where no runs are ever scored. Wait, that's not the case. This makes zero sense.
4. Eric Davis' Cincinnati Reds pendant on a gold chain. Man, Davis looked so cool with his Reds pendant. So cool, in fact, that my fifth grade Christmas present was a gold chain with a Reds pendant. My Service Merchandise catalog street cred was at an all-time high at Brick Church Elementary School. Especially when I ostentatiously tucked away the pendant before kickball games. After all, I didn't want to be flashy.
5. Will Griffey Jr. be willing to make the move to right field? Will he recover from a nasty Bahamian family-wrestling match that resulted in a broken left wrist? As is par for the course since his return to Cincy, questions loom. What's almost certain is that he won't play in more than 145 games. Since he hasn't yet in seven seasons with the Reds. And that he'll still have buckteeth.
6. Chris Sabo's prescription goggles. These things were too expensive for us to be able to afford so, instead, I had regular glasses with a Sabo-esque band to hold up my glasses. And this was cool. Or so I thought. Now I'm amazed other kids didn't hold me down and shove Big League Chew into my mouth until I choked to death. Thanks Chris Sabo.
7. New general manager Wayne Krivsky is a madman. At any point he might decide to trade the entire starting outfield for Wesley Snipes because he's got him confused with Willie Mays Hays and thinks he's getting a steal.
8. Eric Davis's high-top cleats. These were rad if you were a slim athletic black man capable of gliding across the outfield like a colt in a clean-cut meadow. Not so much if you were a short and pudgy third baseman whose idea of gliding was going to the local Wave Pool on a boogie board. Whatever, at least I had the best ankle support in little league.
9. Adam Dunn will continue to swing for the fences with reckless abandon. He'll probably hit 40 home runs again, but hopefully he can manage to hit better than .234. I always picture Dunn out bar-hopping as a regular guy. The moment he arrives in any bar I see him walking up to the hottest girl in the place, throwing out his best possible game, and either banging her while the coat check girl fondles his taint or saying, "Screw it, let's move" and doing the exact same thing next door. They don't call him "The Big Donkey" for nothing. And just think, on some level, Tampa Bay's Chris Simms is responsible for all of this since his starting at Texas is what led Dunn to focus solely on baseball.
10. The Cincinnati Reds turtleneck. Yep, I had it in bright red with a white Reds logo. And I wore it. Everywhere. The moment the temperature dropped below 75 degrees you could count on my neck being toasty. I'd be playing basketball in the hot sunshine, sweat rolling down my face, gloriously swept up in the turtleneck's tight cotton embrace. This was a great addition to my fashion repertoire because it hid all the hickeys I was getting from girls in seventh and eighth grade. Or none of them at all. Because there were none thanks to the stupid Reds turtleneck. Whatever, it's not like I'm bitter or anything. Reds rule.