For the third consecutive season, we are proud to introduce the Deadspin Baseball Season Previews. Yes, baseball is awfully close now; it's spring training, after all.
Every weekday until the start of the season, a different writer will preview his/her team. We asked a gaggle of writers, from the Web, from print, from books, to tell us, in as many or as little words as they need, Where Their Team Stands. This is not meant to be factual, or dispassionate, or even logical: We just asked them to riff on why they love their team so much, or what their team means to them, or whatever.
Today: The Minnesota Twins. Your author is Aaron Gleeman.
Aaron Gleeman is a Senior Editor at Rotoworld.com, appears regularly on NBCSports.com's "Fantasy Fix" show and has been blogging about the Twins at AaronGleeman.com since 2002. His words are after the jump.
—————————————
In 2006 the Twins used an amazing second-half run to claim their fourth division title in five years, winning more than 95 games for the first time since Harmon Killebrew, Tony Oliva, Rod Carew, Jim Perry, Jim Kaat, and a 19-year-old, pre-"I just fucked it up" Bert Blyleven went 98-64 in 1970. Unfortunately, the 2006 Twins also followed in the 1970 version's footsteps by getting swept out of the playoffs and collapsing the next season.
G/O Media may get a commission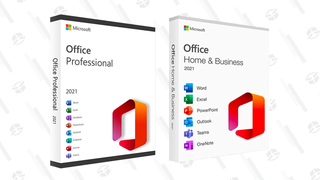 89% off
Microsoft Office Professional 2021 Lifetime License
In fact, being a Twins fan hasn't been a whole lot of fun since watching in amazement as they completed a historic comeback by overtaking the Tigers for the AL Central crown on the final afternoon of the 2006 season. Few changes were made to that team, but the Twins fell to 79-83 last year for their first losing season since 2000, finishing third in the division while being closer to the fifth-place Royals than the first-place Indians.
Before the season was even over general manager Terry Ryan announced his retirement after 13 years at the helm, abruptly ending an uninspired final act by turning the team over to long-time assistant Bill Smith. Supposed team leader Torii Hunter talked up his impending free agency to the media in each city, threw Joe Mauer under the bus by questioning his toughness and then signed a $90 million contract with the Angels.
Despite Johan Santana being under contract through 2008, trade rumors began to pick up steam in the second half, became impossible to ignore down the stretch, dragged on while dominating the first several months of the offseason, and then became a reality when the best pitcher in baseball was dealt to the Mets for a package of prospects and signed a $150 million extension.
Within the span of about 18 months the Twins went from improbably extending their reign atop the AL Central to being also-rans facing a dim outlook, capping off an 83-loss season by losing arguably the three men most responsible for the team's recent success in Ryan, Santana, and Hunter. Certainly by now Twins fans are used to losing key players over money and small-payroll teams are never very far away from rebuilding mode.
Still, this latest wave of misery seemed to sneak up and hit harder than usual. With the Indians and Tigers looking likely to duke it out at the top of the division and the Twins not even bothering to spend $25 million in unused payroll following the departures of Santana, Hunter, and Carlos Silva, the franchise has seemingly turned an eye toward becoming a contender again in time for the new outdoor ballpark opening in 2010.
In the meantime, let's get up to speed on some of the key players from a completely overlooked team that has a legitimate chance to surprise everyone by at least finishing above .500 (so says the guy who might kill himself if he has to blog about another 79-win season) ...
* Justin Morneau, First Baseman - Signed an $80 million contract extension this winter despite seeing his OPS drop 100 points from his MVP-winning 2006 campaign, and then celebrated by getting engaged to a "Minnesota girl."
* Joe Mauer, Catcher - Went from hitting an MLB-leading .347 in 2006 to batting just .293 last year, missed one-third of the season with injuries, and ceased dating former Miss USA Chelsea Cooley.
* Boof Bonser, Starter - Dropped 30 pounds during the offseason at the team's request after a disappointing year, yet still has a gut that hangs over his belt.
* Francisco Liriano, Starter - Missed the entire season following Tommy John elbow surgery and reportedly found the 30 pounds that Bonser lost (in muscle, of course), but could do a lot to ease the pain of losing Santana if healthy after going 12-3 with a 2.16 ERA as a rookie.
* Livan Hernandez, Starter - Signed to a one-year deal worth up to $7 million because the Twins love overpaying for veteran mediocrity and needed someone to make Bonser feel good about his body now that Matthew LeCroy is gone.
* Michael Cuddyer, Right Fielder - Like Morneau, he turned a big drop in OPS into a multi-year contract extension and then made a fan in me during the offseason by subtlety mocking Hunter's supposed leadership skills.
* Nick Punto, Utility Infielder - Turned back into a pumpkin last year, if pumpkins had a .562 OPS and refused to stop sliding head-long into first base unnecessarily. Despite being arguably the worst hitter in all of baseball last season, he'll make $2.4 million in 2008 while almost certainly getting far too many at-bats.
* Joe Nathan, Closer - An impending free agent and the next star to potentially exit Minnesota, he's quietly been one of baseball's elite closers since coming to the Twins along with Liriano and Bonser in the heist that sent A.J. Pierzynski to the Giants, going 19-8 with 160 saves and a 1.94 ERA in four seasons.
* Pat Neshek, Reliever - "Sideshow Pat" has turned a whacky delivery into a 2.68 career ERA, making him the best blogging relief pitcher of all time.
* Delmon Young, Left Fielder - Already has optimistic fans convinced that he's the next Frank Robinson despite a measly .408 slugging percentage last season, already has the local media convinced that he's a changed man despite the infamous bat-throwing incident and a season full of "issues" in Tampa Bay, and shouldn't be expecting any Christmas cards from Carl Crawford.
* Kevin Slowey, Starter - Scored a 1420 on his SAT, uses words like "grievous" when being interviewed by bloggers, and posted insanely good numbers in the minors (1.93 ERA, 342-to-48 strikeout-to-walk ratio), but still has to prove that he can thrive in the majors with a high-80s fastball.
* Jason Kubel, Designated Hitter - Rarely speaks and grows odd facial hair to go along with the constant presence of thousand-yard stare, but batted .303 with an .891 OPS in the second half and is perhaps the team's best bet for a breakout season.
* Mike Redmond, Catcher - Still one of the league's best backup catchers and still getting naked way too much.
* Carlos Gomez, Center Fielder - Chosen by the Twins as the centerpiece of the Santana trade, he has world-class speed, a questionable bat, and insanely high expectations.
* Scott Baker, Starter - A year ago the Twins demoted him to Triple-A and continuously spread the notion that he couldn't "keep the ball down," but he could be this season's Opening Day starter.
* Craig Monroe, Outfielder - Batted .219 with a .638 OPS last season and then somehow convinced the Twins to give him $3.8 million to be a fourth outfielder.
* Denard Span, Center Fielder - Several thousand quotes regarding his being "confident" about replacing Hunter in center field have already made their way into newspapers, but someone with a .678 OPS at Triple-A thinking that they're capable of replacing anyone in the majors is more like "delusional" than "confident."
* Glen Perkins, Starter - Has the league's lowest pounds-to-chins ratio and spent most of last season on the disabled list with an arm injury.
* Bill Smith, General Manager - Faced with making the biggest move of his career just a few months into his job, Smith overplayed his hand with Santana and got less than a full return, took a big gamble to acquire Young, and then showed the same love for veteran mediocrity that Ryan was famous for.
* Ron Gardenhire, Manager - Loves bowling, banjo-hitting utility infielders, relying on conventional wisdom, and using clichés, but it's tough to argue with a .550 career winning percentage despite some pretty sizable flaws.
* Keeley Hazell, Woman - Has absolutely nothing to do with the Twins (the Minnesota, baseball-playing type, anyway), but looks like this, could probably out-hit Punto, and seems like a good note to end on. Go ahead, complain.