Lawyers for Baylor University filed yesterday a motion to dismiss the Title IX lawsuit that said no less than 31 football players committed 52 rapes between 2011 and 2014, under then-head coach Art Briles. The motion, filed in U.S. District Court in Texas, claims that "as a general rule, universities do not have a legal duty to protect their students from harm caused by other students."
The plaintiff, Elizabeth Doe, said in her lawsuit that she was gang raped by Baylor football players Tre'Von Armstead and Shamycheal Chatman on April 18, 2013, at her off-campus apartment. Doe's lawsuit frames her case as indicative of a larger culture of sexual violence without consequences for Baylor football players under Briles. Armstead and Chatman were arrested earlier this month on charges related to that case.
Baylor's attorneys wrote in the motion to dismiss that the plaintiff's case exceeds the two-year statute of limitations. Texas's statute of limitations for sexual assault is five years; the statute for Title IX lawsuits is two years. But in a separate Baylor lawsuit, U.S. District Judge Robert Pitman ruled that accrual should start when the public became aware of Baylor's handling—or lack thereof—of sexual assault cases.
The university's assertion that it is not the school's responsibility to protect students from one another is an argument in support of its claim that the university was not negligent because it "did not breach any legal duty owed to the Plaintiff." But what about Title IX, the federal law that mandates all schools receiving federal dollars take action to prevent sexual violence? The motion selectively quotes from another case, in which an appeals court ruled that a private teaching hospital wasn't an educational program under Title IX, to then say that "Title IX does not 'encompass every experience of life' that a student may encounter."
Baylor also claims Doe's allegations don't rise to the level of "deliberate indifference" because she did not directly report her assault to Baylor until after she graduated. The woman did speak to police immediately, but never told Baylor officials until she heard that the university had finally hired a Title IX coordinator to handle such reports, according to her lawsuit. She then reported what happened.
G/O Media may get a commission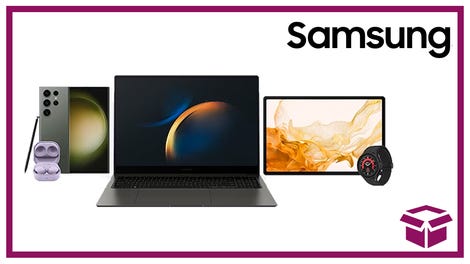 24 hour deals
Discover Samsung - Daily Deal
The full motion is below.