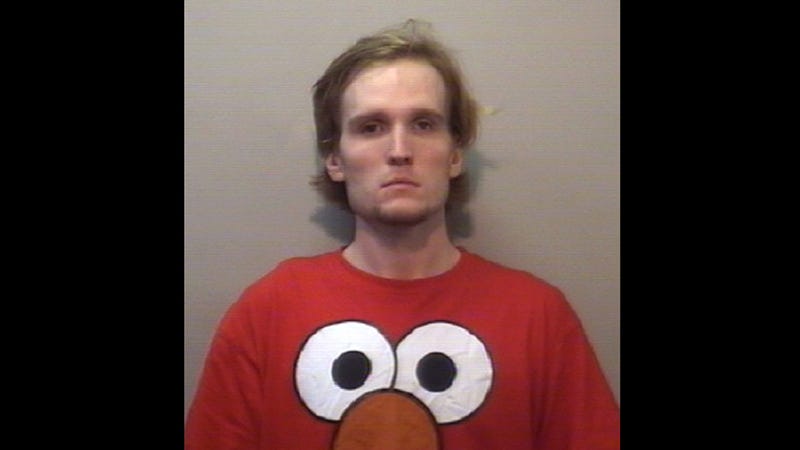 Last night, in Nassau Bay, Texas, a suburb of Houston, Joshua Knight made one very bad decision. He wore this Elmo shirt. The other bad decision, involving his stabbing a man who tried to break up a fight between Knight and a woman, is totally alleged.
More, from KPRC:
At 11:20 p.m., Webster police officers were called out to the Balboa Apartments on Upper Bay Road.
Officers said Joshua Knight, 20, and a woman were arguing in the parking lot when another man intervened. He was stabbed in the back by Knight, investigators said.
Police said the victim, who was alert and conscious, was transported by medical helicopter to Memorial Hermann Hospital. His name and condition were not released. Knight was arrested and charged.
Elmooo wuvvs pro-bono attorneys.
****
Thank you for your continued support of Chucklespin. The Brian Hickey Experience will make your summer evening a cool and relaxing one.