Earlier this week, the Pelicans announced that they'd be redesigning the head of Pierre to make him "less scary". This is disappointing, not only because pelicans should look scary, but also because it spits in the face of New Orleans's proud tradition of nightmarish mascots.
Meet King Cake Baby. King Cake Baby, along with the King and Jester, is one of three seasonal mascots the Hornets used to roll out for Mardi Gras. While Pierre the Pelican is just an unsettling-looking bird, King Cake Baby looks like a cross between Chucky and the enormous eunuch-child from Spirited Away. It loves king cake, it's an unearthly monstrosity, and it's sponsored by GEICO.
Be sure to watch the video on this page. King Cake Baby is even more horrifying in motion.
G/O Media may get a commission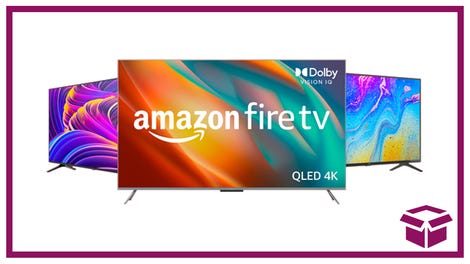 Ooh. stunning.
New Amazon Fire TVs
Here's more King Cake Baby, here to eat your dreams:
The NBA schedulers put the Pelicans on the road for pretty much all of Mardi Gras season this year, but they host the Knicks on Feb. 19 and the Clippers on the 24th. Here's hoping that King Cake Baby makes an appearance, as this is the only way to confirm that King Cake Baby isn't watching you right now.
Top photo by Micah Kamla
h/t Mara H.