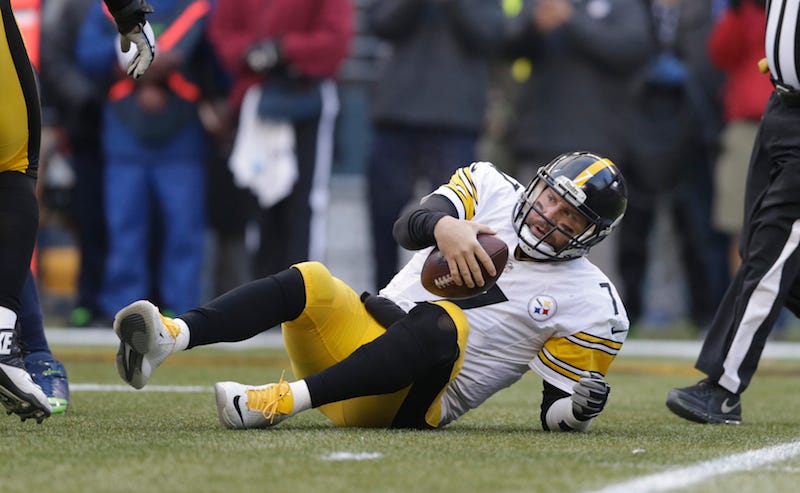 Ben Roethlisberger is a resilient guy who will generally try to play through just about any injury, but his brain bouncing off the inside of his skull is a bridge too far. The Steelers quarterback took himself out of Sunday's game against Seattle, and he's still suffering the effects. The team's adamant that Roethlisberger's not over his concussion, regardless of what he says.
Roethlisberger knows how serious brain injuries are, and said he wouldn't play through them:
Despite that, Big Ben said he's ready for Sunday's game against the Colts. Mike Tomlin disagreed:
Ben is convinced that he has something called a "traumatic ocular migraine." Nope, it's a concussion:
Today's concussion test determined that he still has a concussion:

Everyone but Ben Roethlisberger knows he has a concussion.
Photo: AP
---
Contact the author at samer@deadspin.com.