Well, we're two months in, so we suppose CBS Sportsline's rad, dope, duuuude "SPiN" section was due for a worthwhile story. Though it's not the same since they made E-Mack! go back to his Christian name. And this morning, we have to admit, they've got one: All respect.
See that guy in the picture? That's Tennessee Titans backup tight end Ben Troupe, dressed up as Mother Ginger in the Nashville Ballet's version of "The Nutcracker." The fact that he's in a dress there, that's slightly funny. But the real funny part? Troupe never had any desire to play the role (he didn't even known about the ballet), but he had to step in when — and here we go — starting Titans Erron Kinney, who had originally taken the role, went down with an injury against the Colts earlier this season. That's right: Troupe is not a backup, he's an understudy.
We love this idea, in issues both on field and off. Hey, teammates gotta stick together, no matter what, pick each other up. Can't dress up like a woman in the ballet? Yo, teammate got your back. Groin injury? Hey, teammate will fill in with the wife. He's not a backup on the field; he's a backup in life.
That guy nodding along with us here? Nick Van Exel, the Spurs point guard who backs up Eva Longoria paramour Tony Parker.
G/O Media may get a commission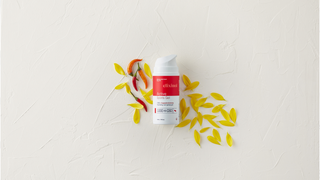 Holiday Thespian [CBS Sportsline]
Yo, CBS Sportsline Is Rad, Dude [Deadspin]