Remember defeatism? It was very popular around 2000 in distance running. People going around slumping, saying, "We suck. We'll never beat those East Africans." No? Neither does Ben True. Or at least, like a bad haircut, he considers defeatism a historic artifact, one that he's had a hand in, well, defeating. Most recently, the 29-year-old New Hampshire resident won the 5,000-meter race at the Adidas Grand Prix over a field thick with East Africans. He's the first U.S. man to win a Diamond League 5,000.
"Yeah, that [defeatist attitude] may have been true of years past," True said by phone, "but if you begin looking at the last few years, you start seeing that Americans are slowly climbing back up, that we've started to compete and beat Africans. Every time I toed the line, I tried to do as well as I could. I was aware that East Africans are dominant, but I never wrote them off as unbeatable. I'm a very competitive person; if they're racing me, whoever it is, I'm going to try to beat them. And I don't think other U.S. runners have that defeatist attitude. At this level, no one is writing off Kenyans and Ethiopians as unbeatable."
True readily pointed out his winning time at the Adidas meet, 13:29.48, is the slowest ever for a Diamond League 5,000. Here's the deal with that: it was hot and windy that day in New York, and all of the runners in that event, separately, licked their fingers, held them up and determined that a fast time was not going to be possible, so they opted for a conservative strategy through the first eleven laps. That left the race open to whoever could run a pretty good 4600 meters and have enough left for a lively last 400, which is why True, with his 55-second last lap, was actually battling New Zealander Nick Willis, a 1500-meter guy with a nasty kick, to the wire. Had the weather been more accommodating and the race progressed like other highly competitive 5000s, the winning time might have dipped under the 13-minute mark: True's personal best is 13:02.
Maybe a better example of red, white, and True distance-winning came about a month ago at the unfortunately named UAE Healthy Kidney 10K. Our man out-road raced some of Kenya's finest—Stephen Sambu, Geoffrey Mutai and Wilson Kipsang—to win by a chest hair in 28:13, which is a nice time for that rolling Central Park course. And a month before that, True beat out a strong field in the B.A.A 5K for the win in an American record time of 13:22.

But as True explained, the most important U.S. race he's taken part in was a second-place team finish at the 2013 World Cross Country Championships. It was significant in two ways: It showed the overall quality of U.S. distance running was indeed improving, and, it revealed the vast majority of average football-loving Americans could have cared less, which is one of the reasons distance running hit such a low point in the first place.
G/O Media may get a commission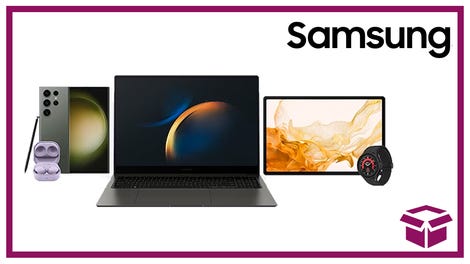 24 hour deals
Discover Samsung - Daily Deal
"World Cross Country is not that important to Americans, but to Kenyans and Ethiopians, it's very important," he said. "As a team [True led the Americans with a sixth-place finish in the 12k], we were second to the Ethiopians but beat the Kenyans, in cross country! Which is basically unheard of. Culturally, running is huge there. They celebrate running heroes. In Kenya and Ethiopia, if a kid has any athletic talent, they become a runner. We care about football, baseball, basketball. Our sports culture is very fractured. If all our talented athletes went into running, we would probably be the best in the world."
The quiet struggle of a solitary athlete in a niche sport seems to fit True's New England upbringing. He spent his formative years in North Yarmouth, Maine and attended Dartmouth, dividing his impressive aerobic abilities between running and cross-country skiing. On graduation he gave up skiing, so naturally, he joined the Oregon Track Club, coached by Mark Rowland, because that's what you do if you're serious about running. Road races and cross country in the fall and winter, 5,000 and 10,000 on the track in spring and summer meant a lot of miles plus intensity, but he figured his legs were relatively fresh due to his previous emphasis on skiing. There were plenty of talented five-and-dime guys in Portland, among them Galen Rupp with the Nike Oregon Project.
But the group situation didn't work out well for True. His competitive nature worked against him as he found himself racing his training partners in every practice. He elected to move back to Hanover, N.H., where he'd gone to college, and train on his own. Mark Coogan, who had coached at Dartmouth, wrote his workouts. True joined In The Arena, a nonprofit that supports elite athletes as they, in turn, support kids in their communities. In True's case, that meant coaching a middle school cross country and track team.
Distance-running despair of the late 1990s and early 2000s gave way to more scientific, calculated plans. South African sports physiologist Ross Tucker wrote a 2007 post on The Science of Sport entitled "Are The Africans Really Faster Than The Americans?" about how other countries had managed to overcome U.S. dominance in basketball. "Perhaps we (the non-Africans) just need to learn how to beat the Africans," he suggested.
To that end, True saw the problem as a physical rather than a mental barrier— "U.S. guys just had to get faster. And we have. Times as a whole are dropping. U.S. guys have gotten to the point where we're in the front pack at the end of the race. If you're there with a lap to go, you can compete. We're gaining confidence."
His inspiration? "Evan Jager, Chris Solinsky, Matt Tegenkamp— those guys revolutionized American distance running. Solinsky, for instance, was the first US guy to break 27 minutes for 10K, and he went under 13 minutes for 5K four or five times in one year. Tegenkamp broke 13 minutes too. They showed Americans can compete on a global scale."
True said he used simple methods—"years of building mileage and strength, every year getting stronger"—to achieve the simple goal of just getting faster. "The main thing I've done is a lot of strength work so I have more energy at the end of the race to use my speed. If I can run one 400 in 52 seconds, it doesn't matter if I can drop that to 50 seconds. I need to have the strength at the end of 11 laps or 24 laps to cover the last one in 53 seconds." He gave workout examples of a nine-mile tempo run or 10 x 1K, a lot of threshold work, and long intervals with short recovery as keys to his world-beating fitness.
But years of grinding out 120-mile weeks in New Hampshire with no impressive training group and no big-money backing is not a compelling narrative, not to those doing it nor to those reading about it. The public wants to read about smiling gold medal winners triumphantly crossing the line. Athletes, too, are tempted to skip the years of Sisyphean toil and take the shortcut to the podium. True has risen through the distance ranks in the shadow of Olympic silver medalist Galen Rupp and his coach Alberto Salazar, certainly the highest profile, most tricked out, most amply funded duo in all of distance running. If John Q. Public could name one American distance runner, it would be Alberto...I mean, Galen Rupp.
Unfortunately, Rupp and Salazar are in the news in form of doping allegations put forth in a joint ProPublica/BBC report, once again casting doubt that American distance runners can compete with East Africans without resorting to pharmaceutical means. True and Molly Huddle, the American record holder in 5K, both posted the results of their latest drug test on Twitter to show that winners can run clean.
"It's a sad story if the rumors are true, because most U.S. runners can still compete at the highest level clean," True said. "I would like to think attention might turn to how others in track and field have managed to compete globally, but I highly doubt that will happen. That's the sad fact of track and field not being a mainstream sport. It would be nice if people knew the other guys out there, but in reality, people only see the headliners, and a lot of time, headliners are surrounded by doping allegations."
True hopes to take his world-beating skills to the Track and Field World Championships in Beijing at the end of August, but first he has to place in the top three in one of the events he's entered—the 5,000 and 10,000 meters—at this week's U.S. Track and Field National Championships in Eugene, Ore. He's a top contender in both events. So is Galen Rupp.
photo credit: Getty Images