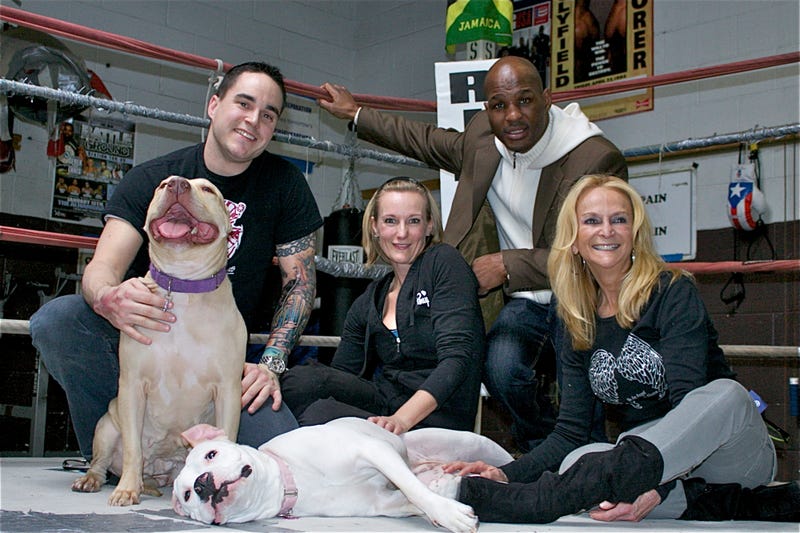 Everlasting boxer Bernard "The Executioner" Hopkins and fellow Philly pugilist Mike Jones will lend their mugs to a non-profit's campaign urging the people of Camden, NJ to get their pit bulls fixed. For context, Camden is often voted the nation's most dangerous city, and one that laid off 83 cops earlier this year.
On Monday, they'll join up with New Jersey Aid for Animals (NJAFA) at the unveiling of the first "Project Knock Out" billboard. NJAFA, which notes pit bulls represent 80 percent of pooches brought to urban shelters, says it's all about a "message that strong men take care of their pits and have them spayed or neutered too."
"As an owner of a pit, this is a project that is near and dear to me," Hopkins said. "I am looking forward to working with NJ Aid for Animals and the young fighters in Camden in order to get this message out there to make sure people spay and neuter their pits."
Remember, when crafting your Mike Vick comment, it's preferred you reach higher than the "they're both in Philly; they both went to prison; hide your beagles" shrub.
NJ Aid For Animals [NJAFA]