German pro golfer Bernhard Langer, who was tainted with the stench of Donald Trump yesterday after the president reportedly used him in a mangled anecdote to prove why the government should investigate illegal voting, has now issued a statement saying he doesn't want any part of this.
Trump told a story, during a Monday meeting with members of Congress, claiming that Langer—a German citizen—said he had tried to vote for Trump in Florida on Election Day but was not allowed, while people "who did not look as if they should be allowed to vote" in line cast their ballots, according to the New York Times.
Today Langer said the report "was a mischaracterization by the media," because he had heard the anecdote from a friend, then told the story to another friend, who then told the story to someone "with ties to the White House." At the very least, that would make this story fourth-hand information. Good enough for the President to justify using it to explain to Congress why we need to make voting harder.
G/O Media may get a commission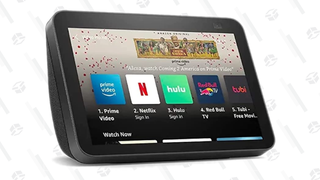 Langer's criticism towards the media is misdirected, however. The Times also cited a source who said that the voting story had actually about Langer's friend. From yesterday's report:
But a senior White House staff member, who was not at the Monday reception but has heard Mr. Trump tell the story, said Mr. Langer saw Mr. Trump in Florida during the Thanksgiving break and told him the story of a friend of Mr. Langer's who had been blocked from voting.
There's an obvious person to blame for starting this fiasco, and he's not in the media.