Welcome to Better Know An Umpire, an effort to educate ourselves on the human elements who have ultimate decision-making power over some 2,500 Major League Baseball games a year. (All cumulative statistics are through the 2011 season, unless otherwise stated.)
Name: Andy Fletcher
Uniform number: 49
Age: 45
Height/weight: 6-foot-1, 205 pounds
First year as MLB umpire: 1999
Total MLB games worked through 2011: 1,534 (home plate: 380)
Previous experience: Ap­pa­la­chian League, Florida In­struc­tion­al League, Midwest League, Carolina League, Southern League, Pacific Coast League, Arizona Fall League
Career ejections: 41 (led MLB in 2008 with eight)
No-hitters called: None
Over/under record (1999-2011): 156-167
Hated in: San Francisco
Notable alleged blown calls: Reds-Cubs, August 8, 2010; Dodgers-Diamondbacks, April 24, 2008; Yankees-Mariners, July 19, 2006.
G/O Media may get a commission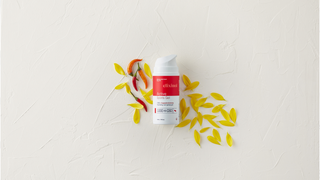 Claim to fame: For ejecting Giants catcher Benito Santiago from a 2001 game in which Fletcher spiked the ball in front of him and demanded he throw it back to pitcher Livan Hernandez. (Fletcher's throwing hand had been broken by a foul ball some days earlier and the swelling had gotten worse during the Giants game.)
Scouting report from Major League Umpires' Performance, 2007-2010, by Andy Goldblatt:
If you believe the best measure of an umpire is his R/9, then you believe Andy Fletcher is among the very best pitchers' umpires. ... Just having Fletcher call pitches reduces offense by 11 percent. ... You would expect a high ejection rate from Fletcher, driven by unhappy hitters and their protective managers. At 2.6 percent his ejection rate is higher than average, but not outrageously so.
Scouting report from an angry message board commenter:
What a terrible umpire. I've never seen so many stupid calls made. And he wasn't being biased about it. He was equally stupid towards both the Red Sox and Tampa Bay. I hate this man. That is all.
Average K/9 (2011): 14.2
Average BB/9 (2011): 6.8
Sample PITCHf/x strike zone: August 24, 2011. One Phillies blog felt Fletcher fluctuated throughout the game, and it's clear both teams had to contend with an inconsistent strike zone.
True fact: One of the few MLB umpires who wears a mouthguard, which helps cut down on concussions and other injuries. A smart move on his part, though he's already had to leave two games this season due to injuries.
On umpiring: "It's difficult to be away from home as much as we are. ... We do get four weeks of vacation during the season, but when we're gone, there's no help at all at home for mom with a 5-year-old. So when I come home on vacation or during the winter, I take over cleaning, chasing him around. It's her vacation."
Strike 3 call:
To check out other installments of Better Know An Umpire, click here.