Welcome to Better Know An Umpire, an effort to educate ourselves on the human elements who have ultimate decision-making power over some 2,500 Major League Baseball games a year. (All cumulative statistics are through the 2011 season, unless otherwise stated.)
Name: Chris Guccione, a.k.a. "Gooch"
Uniform number: 68
Age: 37
Height/weight: 5-foot-9, 220 pounds
First year as MLB umpire: 2000
Total MLB games worked through 2011: 1,660 (home plate: 404)
Previous experience: Pioneer League, Midwest League, California League, Texas League, Pacific Coast League
Career ejections: 50
No-hitters called: None
Over/under record (2000-2011): 166-150
Hated in: Texas, Los Angeles, the Bronx
Notable alleged blown calls: Yankees-Twins, October 6, 2010 (Game 1, ALDS); Orioles-Red Sox, September 19, 2011.
G/O Media may get a commission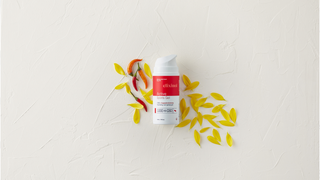 Claim to fame: For working more than 1,200 games (sometimes more than 150 in a season) before being hired as a staff umpire in 2009.
Scouting report from Major League Umpires' Performance, 2007-2010, by Andy Goldblatt:
Guccione worked 1,255 big league games before the Lords of Baseball finally granted him status as a major league umpire in 2009. No umpire has toiled longer as a temp worker. ... His overall BB/9 and K/9 are very close to the norm. If the number of runs scored strictly corresponded with the size of a umpire's strike zone, Guccione would have an overall R/9 in the low 9.30s. Instead, he's down at 8.90. This may indicate that while the size of Guccione's strike zone is average, its location is an inch or two away from the hitters' power.
Scouting report from a measured, calm, and thoughtful message board commenter:
I was watching the game between the Mariners and Yankees today, and Bob Melvin, Seattle's manager, was ejected in the third. Pitcher Jamie Moyer and, more specifically, catcher, Dan Wilson of the M's seemed to be having this ongoing bickering with home plate umpire, Chris Guccione, about strike calls. The one that really seemed to set things off was when the Yankees' batter, Bernie Willams got a walk (even I as a Yankee fan kind of questioned whether the ball wasn't actually a strike). However, that call really bring everything to a head between Guccione, Moyer, and Wilson. Guccione tore his mask off and walked to pitcher's mound and essentially chastised Moyer and Wilson (who had rushed to the mound). After, Melvin intervened and bitched even more, and was rightfully ejected, Guccione then went after Wilson again (who appeared to zip his lip at this point). My guess is that Wilson (and Moyer, for that matter) had been probably muttering shit to Guccione for the first three innings, it was hot, and the umpire basically had enough. However, the YES guys even suggested that Guccione had no right getting in Wilson's face. It seems to me that neither we (the fans) nor the commentators really have an idea if the catcher is "getting under the umpire's skin".
Average K/9 (2011): 14.5
Average BB/9 (2011): 6.6
Sample PITCHf/x strike zone: April 9, 2012. CBS Philly took issue with Guccione's "expansive" strike zone after a loss to the Marlins in April, but the evidence shows more that the Phillies got squeezed while on the mound.
True fact: Is a professional hunting guide for Stillwater Outfitters in Brighton, Colorado. Here's a snippet from his official bio:
Now my winters are consumed with the thrill of ducks piling into the decoys or a flock of Canadas gliding across the cut corn field, dropping, with their feet down. I hunt waterfowl 70-80 days a year, going from North Dakota down to Nebraska and on to Idaho just looking for that thrill that I can honestly say I never get tired of.
Strike 3 call:
To check out other installments of Better Know An Umpire, click here.