Welcome to Better Know An Umpire, an effort to educate ourselves on the human elements who have ultimate decision-making power over some 2,500 Major League Baseball games a year. (All cumulative statistics are through the 2011 season, unless otherwise stated.)
Name: Fieldin Culbreth
Uniform number: 25
Age: 49
Height/weight: 5-foot-11, 225 pounds
First year as MLB umpire: 1993
Total MLB games worked through 2011: 2,134 (home plate: 537)
Previous experience: Gulf Coast League, South Atlantic League, Southern League, Pacific Coast League, International League
Career ejections: 32
No-hitters called: None
Over/under record (1999-2011): 187-202
Hated in: Detroit, New York
Notable alleged blown calls: Tigers-Blue Jays, August 13, 2008; Yankees-Blue Jays, September 16, 2005; Tigers-Braves, June 27, 2010.
G/O Media may get a commission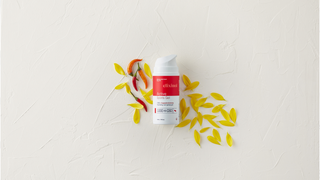 Claim to fame: Culbreth was the second base ump for Johan Santana's no-hitter, home plate ump for Rafael Palmeiro's 3,000th hit, second base ump for Cal Ripken's 3,000th hit, third base ump for the day Ripken elected to break his consecutive games streak, and the third base ump for the Steve Bartman play. (Because it was the playoffs, there was another umpire, Mike Everitt, in left field who made that call.)
Scouting report from Major League Umpires' Performance, 2007-2010, by Andy Goldblatt:
Culbreth's K/9 came in below average for every year of this study, and he has the 13th lowest K/9 ... Culbreth is one of the nice guys in the umpire corps. His career ejection rate is 1.6 percent, well below the norm. ... Fieldin is a family name. He is Fieldin Henry Culbreth III, and his son is Fieldin Henry Culbreth IV.
Scouting report from an idiotic message board commenter:
Fieldin Culbreth

Is he from fucking England?

Maybe he should be a rugby referee or soccer

Jackass!
Average K/9 (2011): 13.9
Average BB/9 (2011): 6.2
Sample PITCHf/x strike zone: October 25, 2008. Culbreth has worked one World Series game in his career: Game 3 of 2008, when a Carlos Ruiz infield single gave the Phillies a walk-off win and a 2-1 series lead.
True fact: Majored in psychology and pitched and played outfield at UNC-Charlotte, where he was once named to the Sun Belt All-Conference Team.
On umpiring:
Once I got a call 20 minutes before doing the plate in a match-up between Roger Clemens and Randy Johnson. My wife was stranded on the side of the road in the van with my three kids. She was helpless and I was 3,000 miles away. We are real people with real problems but we have to walk out there and do a job and no one can notice that I am torn up inside worried about my family.
Strike 3 call:
To check out other installments of Better Know An Umpire, click here.