Welcome to Better Know An Umpire, an effort to educate ourselves on the human elements who have ultimate decision-making power over some 2,500 Major League Baseball games a year. (All cumulative statistics are through the 2011 season, unless otherwise stated.)
Name: John Hirschbeck
Uniform number: 17 (crew chief, although he will miss this season due to illness)
Age: 57
Height/weight: 6 feet, 180 pounds
First year as MLB umpire: 1983
Total MLB games worked through 2011: 3,246 (home plate: 833)
Previous experience: Florida State League, Eastern League, Instructional League, Puerto Rican Winter League, International League
G/O Media may get a commission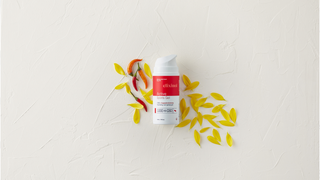 Career ejections: 88
No-hitters called: One (Roy Halladay's NLDS no-hitter, 2010)
Over/under record (1999-2011): 119-174
Hated in: Baltimore, Cincinnati
Notable alleged blown calls: Padres-Nationals, June 9, 2011; Yankees-Blue Jays, July 6, 2009; Indians-Orioles, October 11, 1997 (Game 3, ALCS).
Claim to fame: Baltimore Orioles second baseman Roberto Alomar spit in Hirschbeck's face during a September 1996 game in Toronto. Alomar was upset over a called third strike, spit in the ump's face during a heated argument, and was suspended for five games. (For years, there has been speculation that Hirschbeck called Alomar either a "faggot" or "fucking spic" before the actual spitting, though that has never been confirmed by either man.) What is known for sure is that after the game, Alomar said Hirschbeck's performance as an umpire had suffered after the death of his eight-year-old son from a genetic disorder. Alomar and the Orioles later donated $100,000 to fight the disease that afflicted Hirschbeck's son, prompting Hirschbeck to say that if that money is what helps find the cure, "yeah, sure, what the hell, Alomar can spit on me again."
A Baltimore Sun profile of Hirschbeck, written after the Alomar incident, won the 1997 Pulitzer Prize for Feature Writing. Here's an excerpt:
John and Denise never stopped trying to save little John. To respect his dignity, they kept him shielded from gawking well-wishers. But he never missed an appointment with his tutor, even when his father had to pick him up and carry him to her office. John had been working with Patti Preston since first grade; for months they'd sung his favorite songs and read stories and colored pictures. Preston never gave up on little John, either. But eventually he could no longer sing, and he could only make a few strokes with the crayon before dropping it. One day his father called Preston in tears; they weren't coming anymore.

"John was disappearing," said Preston. "It was like his whole person just disappeared. John would say to little John, 'I love you. Your daddy loves you.' I would say it, too. 'I love you, John.'" Sometimes, there was nothing else to say.

John Drew Hirschbeck died on March 7, 1993, 11 months after being diagnosed with ALD, a week after his parents took him to their Florida condo for the family's annual spring-training trip. His father had been scheduled to work a baseball game that day, but little John's fever spiked and his breath slowed and his parents could do nothing but cradle him in their arms until he was gone. He was 8 years old.
Hirschbeck was also the home plate umpire for Barry Bonds' 756th career home run and Mariano Rivera's 602nd career save. (He also took a foul ball straight to the junk last season.)
Scouting report from Major League Umpires' Performance, 2007-2010, by Andy Goldblatt:
Although John Hirschbeck has been in the major leagues since 1983 and has appeared in more than 3,000 games, the average fan has no idea he is the most important umpire of his generation. ... In 1999, [union head] Richie Phillips proposed that all union members submit their resignation as a way of wrangling further concessions from the Lords of Baseball. Hirschbeck correctly saw it as a suicidal move. ... After the mass resignation led to the bloodbath Hirschbeck predicted (22 umpires let go), the umpires voted to decertify the old union and create a new one, the World Umpires Association. They made Hirschbeck their first president, and he headed the union until April 2009.
Scouting report from Phillies pitcher Roy Halladay:
I felt like really it was a pretty fair zone. From what I saw in between innings, they were calling the same pitches that I was getting. It's one of those things that I think there's always going to be certain cases where people aren't happy with what's called, but that's part of the game.
Scouting report from Reds shortstop Orlando Cabrera:
[Halladay] was basically getting every pitch. We had no chance.
Average K/9 (2011): 13.9
Average BB/9 (2011): 5.8
Sample PITCHf/x strike zone: October 6, 2010. After 27 years in MLB, Hirschbeck finally called his first no-hitter when the Phillies' Roy Halladay beat the Reds in Game 1 of the 2010 NLDS.
True fact: The much-publicized handshake with Alomar in April 1997 was a staged publicity move by MLB. Hirschbeck didn't actually forgive Alomar until 1999.
The real reconciliation happened two years later after Alomar moved on to the Indians, where he joined his older brother, All-Star catcher Sandy Alomar Jr., for two seasons. The Alomars are the sons of Sandy Sr., a former Major League infielder and coach. Hirschbeck lived outside Cleveland but didn't work his first game there during the 1999 season until May at what was then called Jacobs Field. Hirschbeck recalled asking the club attendant, Jack Efta, who took care of the umpires' room what he thought of Alomar.

"He said, 'You know, John, he's one of the two nicest people I've ever met. You're the other,'" Hirschbeck said. "So when he said that I figured it was time for this to be over."

That night, Hirschbeck was assigned to second base, positioning himself immediately to the right of Alomar.

"I said hello to him," Hirschbeck said. "Kind of like, 'How are you doing?' And the flood gates opened. He started talking and that was the end of it."
On umpiring:
I was shocked when [Alomar] spit on me, and when he wasn't suspended immediately I was very disappointed. But I could deal with all that. It's when he dragged my family in, when he stripped away my private life and talked about John, that he ripped my heart out.
Strike 3 call:
To check out other installments of Better Know An Umpire, click here.