Welcome to Better Know An Umpire, an effort to educate ourselves on the human elements who have ultimate decision-making power over some 2,500 Major League Baseball games a year. (All cumulative statistics are through the 2011 season, unless otherwise stated.)
Name: Lance Barksdale
Uniform number: 23
Age: 45
Height/weight: 5-foot-10, 175 pounds
First year as MLB umpire: 2000
Total MLB games worked through 2011: 1,500 (home plate: 373)
Previous experience: Appalachian League, South Atlantic League, Florida State League, Florida Instructional League, Southern League, Pacific Coast League, Arizona Fall League, International League
Career ejections: 35
No-hitters called: None
Over/under record (2000-2011): 167-181
Hated in: Miami, Philadelphia
Notable alleged blown calls: Phillies-Astros, July 3, 2007; Pirates-Cardinals, May 13, 2009; Marlins-Rays, June 19, 2010.
G/O Media may get a commission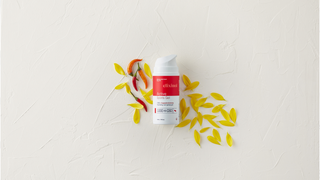 Claim to fame: Was at first base for both Greg Maddux's 300th win and Johan Santana's recent no-hitter. Was also the home plate umpire the night 15,000 vuvuzelas were given out at a Marlins game, and the first umpire to have his home run call overturned via instant replay. Barksdale also called Randy Johnson's 20-strikeout game in 2001.
Scouting report from Major League Umpires' Performance, 2007-2010, by Andy Goldblatt:
The numbers [from 2007-2009] made a convincing argument that Barksdale had one of the tightest strike zones in the major leagues. But in 2010, Barksdale did an about-face, strongly favoring pitchers. ... Barksdale's hitter-friendly strike zone has not resulted in many additional runs. ... The only major league umpire born in Mississippi, Barksdale is also among the smallest. ... Among active umpires, only Jerry Meals weighs less.
Scouting report from an angry Phillies blogger:
Barksdale is a cock-gobbler. He apologized to Manuel in yesterday's game for the blown call…not that it fucking matters since it would have been a win but is now a loss. Just imagine if we're one game out of the playoffs this year…hello death threats!
Average K/9 (2011): 13.7
Average BB/9 (2011): 4.8
Sample PITCHf/x strike zone: April 15, 2012. Chicago's Chris Sale has been sensational in his first season as a starting pitcher, but he struggled earlier this year with Barksdale's typically tight zone.
True fact: Earned a business degree in 1989 from Mississippi College.
On umpiring:
You have to hustle every game, all game. If you're not in the game mentally or physically for even one ball that's hit, you could lose your chance. Even if you're just having an off day and that's the day a supervisor happens to be watching, you're out, and you've just wasted 10 years.
Strike 3 call:
To check out other installments of Better Know An Umpire, click here.