Welcome to Better Know An Umpire, an effort to educate ourselves on the human elements who have ultimate decision-making power over some 2,500 Major League Baseball games a year. (All cumulative statistics are through the 2011 season, unless otherwise stated.)
Name: Mark Wegner
Uniform number: 47
Age: 40
Height/weight: 5-foot-8, 180 pounds
First year as MLB umpire: 1998
Total MLB games worked through 2011: 1,642 (home plate: 414)
Previous experience: Pioneer League, Midwest League, Florida State League, Eastern League, International League, Pacific Coast League
Career ejections: 58
No-hitters called: None
Over/under record (1999-2011): 157-154
Hated in: Chicago, Anaheim, San Francisco
Notable alleged blown calls: Giants-Diamondbacks, May 20, 2010; Mets-Reds, July 5, 2010; Rays-Angels, September 17, 2007; Astros-Rockies, April 19, 2008.
G/O Media may get a commission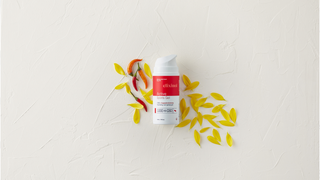 Claim to fame: For causing White Sox announcer Hawk Harrelson to go into an on-air meltdown that was followed by a formal reprimand from the Commissioner's Office.
In 2007, Wegner ejected Frank Thomas from the same game in which he'd hit his 500th home run.
Scouting report from Major League Umpires' Performance, 2007-2010, by Andy Goldblatt:
His career ejection rate of 3.2 percent is much higher than average. And since 2007 his ejection rate has climbed to 3.5 percent. ... Going by the number of runs scored when he works home plate, Wegner charts as a pitchers' umpire. ... Going by BB/9 and K/9, however, Wegner has been shrinking his strike zone, which favors hitters.
Scouting report from an angry Chicago blogger:
Wednesday's game featured some NONSENSE HORSESHIT from little man ump Mark Wegner. Throwing out Quintana in the 4th for throwing 5 feet behind Ben Zobrist's and then giving Robin Ventura his first hook shortly after. Unfortunately it was off the air. Dadgummit.
Average K/9 (2011): 12.8
Average BB/9 (2011): 6.0
Sample PITCHf/x strike zone: April 14, 2010. Some 38 pitches were miscalled during this game between Boston and Minnesota, and yet no one was ejected for arguing.
True fact: At 5-foot-8, Wegner is (along with Jerry Meals) the shortest umpire in MLB. Wegner was also a co-captain for his Cretin-Derham Hall High School team, along with future Heisman Trophy-winning quarterback Chris Weinke. That team, with Wegner starting in right field, won a state title in 1990.
Strike 3 call:
To check out other installments of Better Know An Umpire, click here.