Welcome to Better Know An Umpire, an effort to educate ourselves on the human elements who have ultimate decision-making power over some 2,500 Major League Baseball games a year. (All cumulative statistics are through the 2011 season, unless otherwise stated.)
Name: Mike DiMuro
Uniform number: 16
Age: 44
Height/weight: 6-foot-1, 190 pounds
First year as MLB umpire: 1997
Total MLB games worked through 2011: 1,350 (home plate: 333)
Previous experience: Arizona League, California League, Texas League, American Association, Pacific Coast League, Arizona Fall League, Japan's Central League (1997)
Career ejections: 54
No-hitters called: One (Roy Halladay's perfect game, 2010)
Over/under record (1999-2011): 136-135
Hated in: Miami
Notable alleged blown calls: Yankees-Angels, April 13, 2012; Diamondbacks-Giants, April 8, 2012; Mariners-Tigers, April 26, 2012.
G/O Media may get a commission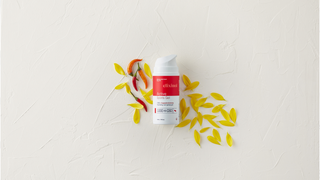 Claim to fame: Was the lone American umpire in Japanese baseball when he abruptly quit in June 1997 after being assaulted by players during a game.
Scouting report from Major League Umpires' Performance, 2007-2010, by Andy Goldblatt:
He is a pitchers' umpire, with an overall BB/9 two percent lower than average and an overall K/9 two percent average. This has resulted in an overall R/9 four percent below average. ... His career ejection rate is nearly twice the major league norm.
Scouting report from an angry message board commenter:
That piece of *beep* Dimuro was standing on the grass between 1st and 2nd, right where Gotay fielded the ball. Gotay had to jump and throw over the umps head, and he threw it wide of first.

And now 4 runs have scored. Thanks a lot, you piece of shit Mike Dimuro.
Average K/9 (2011): 13.3
Average BB/9 (2011): 6.8
Sample PITCHf/x strike zone: May 29, 2010. On the day Phillies pitcher Roy Halladay threw the 20th perfect game in MLB history, DiMuro's strike zone was quite generous to Doc, especially inside to right-handed batters.
True fact: His father, Lou DiMuro, was an American League umpire for 20 years and also wore No. 16. (Ray, Mike's twin brother, was also an MLB umpire for a brief time in the mid-'90s.)
On umpiring:
I'd worked all those years in the minors and getting that call is the goal. To actually be on a major-league field, looking around the stadium with the fans, TV and everything, it's unreal. But you just have to tell yourself 'All right, let's get down to business.'
Strike 3 call:
To check out other installments of Better Know An Umpire, click here.