For a few short minutes during the Bobcats' Game 3 loss to the Miami Heat, Al Jefferson did his thing. Which is to say he stuck his ass into whatever helpless defender got himself dragged onto the left block, took a brief moment to size up the situation, and then bullied his way to the rim on the strength of one of his many unstoppable post moves.
There was the snap-quick baseline spin that rooted Chris Bosh's shoes to the floor; there was the face-up, one-dribble drop-step move that twice found a sliver of daylight between Chris Andersen's outstretched arm and the rim; there was the torturous shot fake followed by a smooth jump hook that got the basket and the foul.
These are the kind of moves that NBA fans should have been gawking at throughout the Bobcats' series against the Heat. That didn't happen, though, because almost as quickly as Game 1 began, Jefferson was reduced to a hobbling mess by a torn plantar fascia ligament. Apart from that brief scoring outburst in the first quarter of Game 3, Big Al spent the entire series hauling himself around the court on one leg, looking about as spry as Kendrick Perkins on horse tranquilizers. The pain in his foot was so severe that he couldn't even suit up for last night's series-clinching loss.
That sucks for a variety of reasons, none bigger than the fact that Jefferson's virtuosity in the post deserves to be seen and appreciated by every NBA fan. The Bobcats never play on national TV, so this series was Big Al's best chance to show the world what he can do. Jefferson—who averaged 22-11 this year while getting 51 percent of his plays in the post, according to Synergy Sports—should have been afforded at least four full games of unmitigated destruction of the Heat frontline. Big Al should have spent every game blitzing Chris Bosh with the same array of spins, shot fakes, jump hooks, drop steps, and up-and-unders that he's been busting up the entire league with all year. Look at what you missed out on, America:
It's important to remember that it's hard to be as good at low-post offense as he is. If it weren't, you'd see Dwight Howard and Serge Ibaka dominating the league with a similar arsenal of moves, and poor Hakeem Olajuwon would be looking for a new summer job. So there's something uniquely satisfying about the way Jefferson dominates a game. A Blake Griffin dunk is a firework explosion; it's sudden and basic and awe-inspiring. But watching Jefferson duck and pivot his way through a double team without ever ungluing his feet from the ground is a different sort of thrill—more like watching an escape artist wriggle out of his chains.
G/O Media may get a commission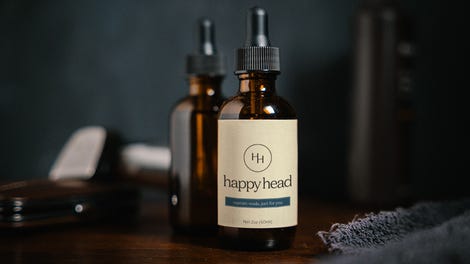 In a way, that's the operative metaphor for the whole franchise, which is forever trying to free itself from the straits of the small market. The Bobcats won 21 games last year, and nobody would have batted an eye if they had decided to spend this season tanking, hoping to snag a blue-chip prospect in the draft before starting fresh next year, rebranded and rebuilt as the Charlotte Hornets. But that's not what the Bobcats did. Instead, they decided to do things the hard way, throwing $40 million at Jefferson and asking him to help salvage one of the worst teams in the league. At the time of Jefferson's signing, the Cats were scoffed at:
But the Jazz let Jefferson walk this summer exactly because their young players couldn't make the next leap with him on the floor. While he and Zeller, combined with the handful of East teams in bad shape, should equal a few more wins this season, it will come at a cost. Getting marginally better won't push the Bobcats into the playoffs, but it will take away pingpong balls in the best draft of the next decade.

What the Bobcats really need is a star to build around. No one on the roster is up for the challenge, and their summer strategy appears to be hurting their odds of adding that guy next year.
Tanking is easy, but asking a 29-year-old low-post savant who can't play defense to engineer the turnaround of a 21-win team is hard. Building a top-tier defense around that flat-footed low-post savant is really hard. Winning 43 games—even in the East—with a backcourt that can't really shoot is even harder. The Bobcats did all of those things, putting a likable team on the floor in the process. They didn't have a chance against the Heat, but they deserved better for their troubles than to limp into another sad, hoopless May.