Time to catch up on an amusing, low-grade NBA beef.

Big Baby Davis, who hasn't played in the league since 2015, appeared on Chris Broussard's show in February and complained about how he had been treated by Doc Rivers, his former coach on both the Celtics and Clippers. He sounded especially upset about what he saw as a misdiagnosed ankle injury:
"We had something in '08 and that was it. You know what I mean? That's what that is. So far, like, I didn't like how the way he handled me on my exit. Yeah, hold yourself accountable, but at the same time I had a broken ankle. I won a championship with you and you don't even really call me. I've got to beg you to call me. My agent has to beg you to call me ... My ankle was broke. My ankle was broke. And they're shooting me up, shooting me up, shooting me up every day to play. My ankle was broke."
Rivers's son (and Davis's former Clippers teammate) Austin Rivers addressed these comments yesterday on Second Take:
"And I don't have a problem with Baby. Me and Baby have always been cool. But it makes no sense to what he's doing, and whatever he has between him and his pops—my pops said the jokes about his weight and stuff. It was hard. Let me ask you something: If someone is constantly out of shape, late, don't remember plays, how the hell are you supposed to play him?"
Last night, Big Baby submitted his reply from Hawaii.
G/O Media may get a commission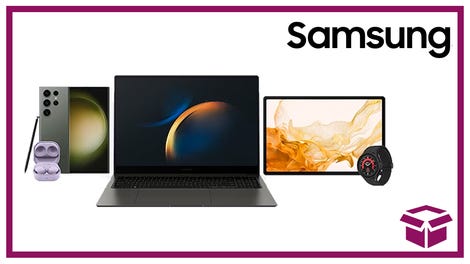 24 hour deals
Discover Samsung - Daily Deal
If for some reason you don't want to hear an exasperated, tropical Big Baby speak his truth, here is a transcript:
"I'm in Hawaii minding my own business, and I look over on Undisupted and I see old punk-ass Austin Rivers talking shit. C'mon man. Yeah I might've been overweight, a little bit. Probably late for one or two practices. C'mon man. Don't know the plays? C'mon bruh, you're lying now, bruh. Now you're fucking lying. C'mon now, man. Now that's a fucking lie.

Second of all, your father gave you your money. How can you—like, don't say shit to me. Your father gave you your money. You ain't work for it, motherfucker. Type of shit—I was there. I seen you at practice. You didn't give a fuck, thinking you all that wearing them tight ass pants and you know, your father gave you all that money, so you can go wear those tight-ass pants, but keep your fucking mouth closed, man. Shut up, man. You're a fucking bum who's been given the world. Shut up, and just stay under your father."
Now go on with your day and enjoy the NBA Finals, which involves none of these bit-part characters.
[h/t For The Win]