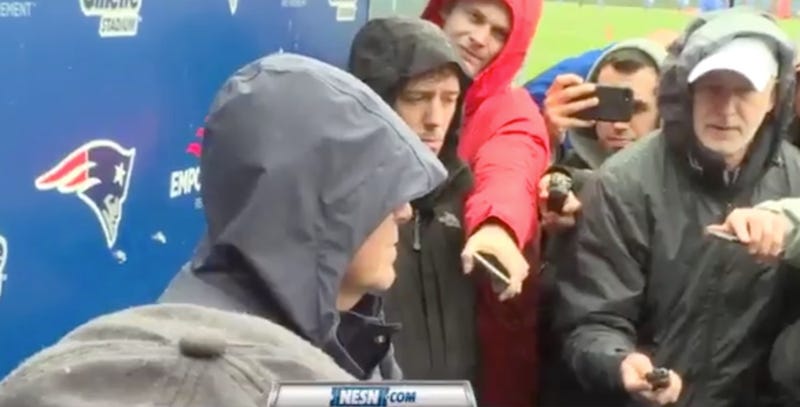 Last month, Gisele Bundchen went on TV and said that her husband Tom Brady has played with several unreported concussions over the course of his career, including last year. In the past four years, Brady has been officially listed with a concussion zero times. Patriots coach Bill Belichick managed to avoid questions about the concussions during his first media availability since Bunchen's comments, but this morning, he fielded several questions about his quarterback's brain. Look how much fun he had!

Belichick seemed certain of the fact that injury reports exist and not much else.
Perhaps the only thing that could have piqued Belichick's interest at a rainy press conference in June would have been an opportunity to own Eric Mangini.