NFL referee Bill Leavy's season is off to a fantastic start.
Two weeks ago, Leavy's crew misapplied a basic rule and gave the 49ers an extra down in their win over the Packers. In today's Browns-Vikings game, Leavy screwed up the interpretation of a rule the league specifically abandoned during the offseason because it was so stupid.
In the second quarter, when the Browns muffed a punt that the Vikings picked up and took into the end zone, Leavy's crew ruled (correctly) that muffed punts cannot be advanced. But Vikings coach Leslie Frazier threw a challenge flag, which in turn led Leavy to assess a 15-yard penalty against Frazier for challenging a play that can't be challenged. Leavy's call would have been correct last year, as the Lions' Jim Schwartz famously discovered on Thanksgiving. But the league changed that rule in the offseason, and the Vikings should have only been charged a timeout as a result. (The rule is in place because all turnovers and scoring plays are automatically reviewed.)
According to Football Zebras, Rule 15-9-2-Note 2 now says the following:
If a team initiates a challenge when it is not permitted to do so, it will be charged a timeout. Penalty: For initiating a challenge when a team has exhausted its timeouts: Loss of 15 yards.
G/O Media may get a commission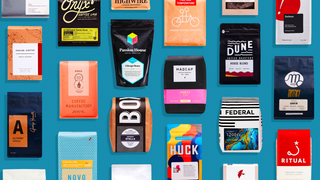 Get $25 free
Trade Coffee - National Coffee Day
At that moment, the Vikings had all three of their timeouts. But instead of being docked one, they began their next possession at the Cleveland 41, rather than at the 26. Minnesota would settle for a field goal. It would go on to lose by four.
After the game, Leavy owned up to his mistake, telling a pool reporter, "A timeout should have been charged instead of a 15-yard penalty."
Yes, Bill Leavy is also the same ref who once owned up to having "kicked" two calls that benefited the Steelers in Super Bowl XL.