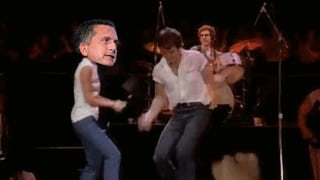 As of midnight, Bill Simmons's three-week suspension for criticizing Roger Goodell and daring ESPN to punish him is over. He returned with his NBA season preview, and a whole lot of questions about his future.
Despite curating his Instagram to show him chilling the most, Simmons's suspension, coming from the very top of ESPN, was a very big deal. (If nothing else, given the Times' report that Simmons makes upwards of $5 million annually, three weeks unpaid amounts roughly $300,000 in lost paychecks.)
This was the biggest blowup in a history of clashes between ESPN and Simmons, who has long believed that as one of the company's biggest stars he should be immune from the usual Disney-corporate niceties. Simmons's contract is up in 2015; it's going to be interesting.