For years now, Bill Simmons has notched considerable comedic mileage out of the supposed battle between his desire to say what He Really Wants To Say and what ESPN Will Allow Him To Say. There'd been enough supposed friction there that many wondered, when his contract with the network ran out at the end of March, if he would finally jump ship and unleash his shackles.
Nope. From today's Sports Business Journal:
ESPN.com has re-signed columnist Bill Simmons in a four-year extension through 2010. As part of the deal, Simmons "will help develop shows" for EOE.
We congratulate Simmons on the new deal; it's difficult to argue he hasn't earned it, and we will enjoy reading him for the next four years. (Really.) But we hope he will please spare us the "ESPN won't let me be ME!" and "I'm being electrocuted by ESPN editors right now!" references from now on. We didn't believe them then, and we really won't believe them now. Cool?
(UPDATE: From the story:
"He's always brimming with ideas for TV," said John Walsh, ESPN's executive vice president and executive editor. "Projects will pop up from time to time, and Bill will latch on to them." Those projects will include documentaries, entertainment-oriented shows and programming centered on fantasy sports.
G/O Media may get a commission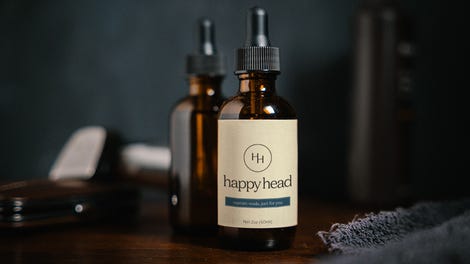 Simmons is interested in developing sports documentaries, calling it "crazy that we've conceded sports documentaries to HBO." He has no plans to work on scripted shows, saying that ESPN has "too much of a conflict of interest because we have a deal with every league."
Simmons said he never seriously entertained leaving. "I didn't want to leave," he said. "I didn't shop myself around.")