According to a report in the New York Post, Major League Baseball plans on announcing the remainder of the Biogenesis-related suspensions this week. That includes Alex Rodriguez and more than 15 other players. It looks like those 15-plus other guys will all get 50-game suspensions in much the same way Braun got 65: not for a failed test, but for cutting a deal with MLB.

MLB apparently is willing to give the same sanction to first-time offenders in this case, in which the evidence does not come from a failed urine or blood exam, but rather from an investigation. The thinking is MLB wants to provide the first-time offenders this carrot: Don't appeal and you can serve the entire suspension this year and start with a clean slate for next season.
Part of the reasoning for announcing the suspensions next week, days after no one was inducted into the Hall of Fame, is because teams will still have 50-plus games to play, so that carrot can still work. But that end-around only works for the still-nameless players. Bud Selig is coming for Alex Rodriguez. At worst, A-Rod could be looking at a lifetime ban and at best, it seems, a suspension for the remainder of this season and all of 2014.
Whether it's the former or the latter, it all means the same: Alex Rodriguez's career will be over. Either Bud Selig will explicitly tell him that his career is over or he will make it all but inevitable. A-Rod will be a 40-year-old shell on two surgically-repaired hips in 2015, having not played in the Major Leagues for two years. A player who was once quite possibly the best person at hitting baseballs into places defenders weren't, will be done, the last glimpse of him a broken-down man, replaced and bested by Raul Ibanez.
That's all that matters. His legacy, whether he gets into the Hall of Fame, it's all nonsense. That's why a lifetime ban or a de facto career-ending suspension is academic. The baseball part of Alex Rodriguez's career will be over. The swing, the speed, the monster home runs, the post-season schadenfreude, the Bronson Arroyo slap—everything you loved, hated or loved to hate about A-Rod ends as soon as MLB announces its decision.
That's the real shame of all the PED hand-wringing. Great, entertaining players are taken away from us and tarred and feathered for crimes against Baseball, but when time comes to induct another memberless class to the Hall of Fame we won't all of a sudden forget who Alex Rodriguez was or the names Barry Bonds and Mark McGwire. All the things those players ever did still happened—try to argue it wasn't fun to watch it all happen in real time—they just won't have plaques in a stuffy room in upstate New York.
G/O Media may get a commission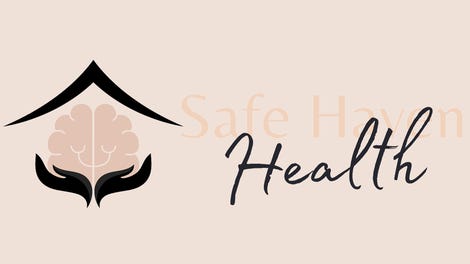 Addiction counseling
Safe Haven Health
So that's...something, Bud; a job done.
Photo credit: Getty
MLB bans in PED case likely to drop this week; A-Rod's could keep him out until 2015 [NY Post]