It's official: the annual damaging and unfounded rumor about LeBron James's personal life has become an offseason tradition. Two years ago, it was Cleveland teammate Delonte West having sex with LeBron's mother Gloria. Last year, it was Rashard Lewis having sex with LeBron's girlfriend, Savannah Brinson, a rumor propagated by none other than Stephen A. Smith. The latest is a doozy: it claims that LeBron has a secret love child with a former Cleveland news reporter.
It's probably bullshit, as all the previous ones have been. (Rashard Lewis is reportedly close to joining the Heat, putting the nail in the coffin of that rumor.) But it's worth seeing if we can track this one back to the source, as we did for the Delonte West whispers, just to see how internet gossip spreads unchecked, and how much people want to believe the worst about the country's most famous athlete.
It starts with Sharon Reed, who first made headlines in 2004 when she stripped down and joined 2,700 other naked Clevelanders for a project for artist Spencer Tunick. "I thought I looked ugly," she said, but she's decidedly not ugly, and she became something of a Cleveland celebrity in the way local newscasters do. So it was news in January when CBS19 announced she was leaving the station, less than two months after she had taken off for maternity leave. (A spokesperson for CBS19 told me it's station policy not to comment on personnel moves.)
G/O Media may get a commission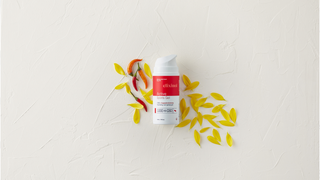 It took more than five months for the dots to get put together on a national stage. On July 3, the Plain Dealer's entertainment section briefly ran an article with the headline "Is LeBron James Sharon Reed's baby daddy?" The article was up for roughly 90 minutes before being pulled down, and as scrubbed from the internet as is possible in this age of cached pages. Cleveland Frowns grabbed a full screengrab of the article.
It was a pure gossip column, with the only hard news being "Internet websites are abuzz" with the rumor. The piece contained two links. One to a post on "black women's lifestyle site" Madame Noire, which is now dead. The other, to a lengthy post by gossip blogger Sandra Rose, which was published on July 1.
Rose's account contains details:
According to sources close to Reed, it was an open secret at work that she has been seeing LeBron for years - while he was with Savannah. When things started getting out of hand, the Cavaliers brass reportedly met with WOIO management to request that Reed not cover the Cavs home games.

When Reed turned up pregnant last year there was no doubt in anyone's minds who the baby's father was.

Reed reportedly manufactured a boyfriend to explain her pregnancy to her co-workers. But no one was fooled. Sources say Reed isn't worried about finding a new job because James is paying all of her bills.
Rose cites "sources close to Reed," as well as "numerous published reports," but all the info appears to be rewritten from a June 30 post on Tattle Tailzz, yet another gossip site. Tattle Tailzz claims its own sources, and even includes a quote from one, as well as more scandalous details like an abortion for Savannah Brinson and a threesome between Dwyane Wade, Gabrielle Union, and an actress from House Party. Really, really strange stuff.
At the bottom of the Tattle Tailzz post, there's a cryptic link to a thread on message board Lipstick Alley. This post, dated June 29, appears to be the Patient Zero of the entire rumor:
Apparently Sharon had been Lebrons top side piece for quite a few years in Cleveland and she knew how to keep her mouth shut because she had a lot to lose too. Lebron took good care of Sharon financially but when he left town he was leaving all that behind but as a last resort she flew to visit him a few times on the road and then popped up single and pregnant while still anchoring the news at WOIO. She got an imaginary fiance but the rumors swirled so much at her job that they fired her while she was on maternity leave. If anyone is wondering why she has not gotten another job yet it's because she no longer needs to work. She is being paid quite well to lay low.

Allegedly.
And that's how your rumor sausage is made: an anonymous post on a message board spreads to increasingly legitimate blogs and sites and even a major daily newspaper, gaining new details and anonymous sources along the way, until finally it gains enough cachet to garner an official denial from the rumor's subject. Independent online Cleveland news site the Cleveland Leader published their own version of the rumor on July 5, and within hours received a cease-and-desist letter from Sharon Reed's attorney.
Dear Editors,

I am Sharon Reed's attorney. Your company has published on its website outrageous irresponsible falsehoods regarding Sharon Reed.

You are on notice your statements regarding Ms. Reed's relationships are absolutely false, libelous and extremely damaging.

You are ordered to immediately cease and desist from publishing these statements in any electronic or printed format. You must immediately remove these articles from your website and issue a retraction and full public apology to Ms. Reed for your libelous conduct.

I am appalled that you would publish such lies without ever contacting Ms. Reed or her representatives. Ms. Reed is a top-rated award-winning journalist. Your conduct falls below the lowest standard of professionalism.

Please have your lawyer contact me immediately to discuss remedying the damage you have done to Ms. Reed and her family.
That's the tortured how. The why is a little easier. LeBron James's love life is ripe for rumors and speculation because, for a world-famous athlete, it's rather boring. He's dated the same woman since high school (they were quietly engaged on New Year's Eve), and not a single believable instance of adultery or strife has ever surfaced, despite his every move being scrutinized. If LeBron's personal life is as staid as it appears, it's no wonder juicy gossip fills the void for an internet eager to believe the worst, or at least the most prurient. The only question is: what will the story be this time next year? Our money's on a Thai ladyboy scandal featuring James and Micky Arison.
Update: The Big Lead also did the tick-tock on this rumor.