"I hear ads where the music's ripping off my sound, to the point I think it's me," Jack White told Rolling Stone recently. "Half the time, it's the Black Keys."
A new album by either of those esteemed rock artists triggers a press cycle of great consternation; that they've both put out new records in the last month must mean we have either greatly pleased or greatly displeased some shade-happy elder god. Indeed, White and Black Keys drummer Patrick Carney—the duo's true star and fount of rock 'n' roll swagger—are rock music's premiere current loudmouths. Every interview occasioned by their latest collections of ginned-up blues explosions—White's Lazarreto and the Keys' Turn Blue—gives both parties ample space to air their grievances to the world. And lo, are those grievances plentiful.
In that same Rolling Stone interview, White also complains about modern concert etiquette ("People can't clap anymore because they've got a texting thing on one hand") and even takes a few shots at poor Adele, who doesn't deserve this. Carney, meanwhile, gives as good as he gets, and always treats interviews as a chance to tell you What He's Really Thinking. Since the Black Keys completed their transformation into chart toppers and festival headliners via 2010's Brothers and 2011's El Camino, he has taken to dropping burns like he's Morrissey in 1986, or Morrissey now. (Still the king of this shit, always and forever.) No one has been safe, whether it's indie rock as a whole, Nickelback, Justin Bieber and his management, EDM, or anyone who doesn't appreciate the importance of Black Sabbath drummer Bill Ward.
For his part, White seems to have forgotten that the blues don't belong to anyone, and if they do, they certainly don't belong to him. But it's understandable why he'd feel threatened. He's now two albums deep into his solo career, and even he would tell you he's not as good without Meg White keeping him in check. With the White Stripes, Jack spent the late '90s '00s as American Rock's Chief Mischief Maker, gleefully messing with our ideas about the importance of authenticity while making transcendent songwriting look as easy as child's play; on his own, he's constantly in danger of disappearing up his own phonograph hole, rather than deal with the kids and their Twitter. (Never has a Neil Young collaboration been more portentous.)
While White has been figuring out how to make vinyl collectors feel even more self-impressed, the Black Keys have seized the Cool Rock Band Even Lame People Like crown. (Turn Blue, the duo's new one, didn't earn the begrudging praise showered on El Camino, and producer-wise it's clear they have Code Red Danger Mouse fatigue, but St. Vincent doesn't open arena shows for just anyone. One would think.) Though their hooks have sharpened, the Keys have been no-bullshit craftsmen since the Thickfreakness days, which makes them far less exciting than White, but also much less infuriating; compared to the White Stripes schizophrenic output, they have a lower ceiling but a higher floor.
G/O Media may get a commission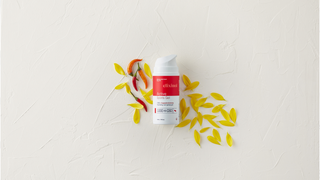 But both White and Carney are now far more interesting on the record than on record. Most "rock stars" are media coached into never saying anything that could potentially be construed as interesting, lest they squander whatever scant mainstream visibility they still enjoy: Best not to rock the boat, least they have to go back to competing with Bastille on the Active charts. So it's refreshing that both Mr. White and Mr. Black seem like real people. The problem is that by "real people," we mean "jerks."
And hey, jerks can be exciting. They say and do outrageous shit, and you laugh even if you know you shouldn't. But spend enough time with them, and the outrageous shit loses its charm, and you're left with a guy that won't shut the fuck up about how no one can make a good fedora anymore, when really you just want to appreciate the succinct badassery of "The Hardest Button to Button" or "Ten Cent Pistol."
It appears that both parties might have started to figure this out. Post-Rolling Stone cover, White wrote an open letter of apology, wishing the Black Keys "all the success that they can get" and making his peace with the high-five-withholding Meg as well. Carney, too, has shown an uncharacteristic restraint on the matter: When RS asked him about leaked e-mails between Jack and then-wife Karen Elson, wherein Jack complained about his children attending the same school as Black Keys singer/guitarist Dan Auerbach, thereby giving Auerbach "free reign to follow me around and copy me and push himself into my world," Carney merely said that Jack "obviously sounds like an asshole," and then added, "I actually feel embarrassed for him. I don't hold grudges, man. I really don't. We've all said fucked up shit in private, and divorce is hard."
Even more surprisingly, a few days ago, Carney told the Associated Press that "I've learned over the last year, especially the last couple months, sometimes it's best to shut the (expletive) up and let someone else dig the hole for once. 'That's my stance on life right now. I'm chillin'. My mouth can get me in so much trouble, I know it.'"
But it can also sell records. The potshot is the pork rind of communication: We consume it against our better judgment, as we know it'll make us feel worse. We know Nickelback is the lowest-hanging fruit of all—and Justin Bieber is probably a deeply lonely human being—but it's hard to resist in our weaker moments. Lord knows, if my day job involved writing breaking music news, I would probably sacrifice a chicken on a slow day if it mean that something (or someone) would bustle these guys' hedgerows. We're still rooting for them to grace us with truly transcendent music, but even if they never do again, they can still make a racket.
Image by Sam Woolley, photos via AP and Getty.
The Concourse is Deadspin's home for culture/food/whatever coverage. Follow us on Twitter:@DSconcourse.