Like many of you, we've been wondering how in the world Bob Costas managed to snag an exclusive phone interview with accused child rapist Jerry Sandusky for NBC's Rock Center last night. It seemed to be a safe enough presumption that NBC might have paid for the rights to the 15-20 minute talk—more clips will air on Versus's SportsTalk tonight—but it turns out there were "no conditions" for the interview.
In fact, getting Sandusky on the line almost came as a total surprise for Costas.
Bill Carter reports in the New York Times that when Costas arrived at NBC's studios yesterday, he only expected to interview Sandusky's lawyer, Joseph Amendola.
"About 10 or 15 minutes prior to the start of the interview," Costas told the Times, "Amendola says to us, on his own: 'What if I could get Sandusky on the phone?'"
G/O Media may get a commission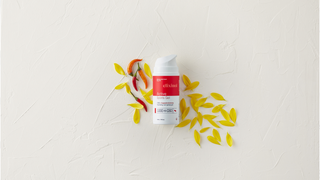 Let's assume that Costas gave him one of those long, serious-yet-still-puppy-dog stares and then a solemn blink and said something like, "Well, that would sure be just fine with me, Joe," and then cleared his throat and straightened his tie. (In fact, he told Dan Patrick, he responded: "Let's try and do it.")
In the version that will appear on Brian Williams's segment tonight, Costas said, Sandusky alluded to a rather shaky defense for the allegations against him:
...the entire thing is online, including an exchange when he says "There are many boys, hundreds of boys who had no objection to my methods and who are helped by being around me." I suggested, in response, "Well, yes, but what you're describing could be part of what is a classic M.O. of people who are child predators—which is that they win the trust and confidence of many."
Costas also confirmed with Patrick that there were no stipulations on what he was allowed to ask Sandusky.
The quick turnaround has contributed to the general praise for Costas, who stoically explained to Carter that "[s]ome of the questions were just obvious and they occurred to me as I spoke to [Sandusky]. But because he was not there, you're not seeing his face, it was important to listen intently." What's more remarkable here than Costas's ability to ask pointed questions is the fact that Amendola and Sandusky not only agreed to the arrangement but actually suggested it. Costas, for his part, didn't stumble—and under the circumstances he was dealt, that was remarkable enough.
For Costas, Sandusky Interview Came as a Surprise [Media Decorder]
Bob Costas on the Dan Patrick Show [Sports Radio Interviews]