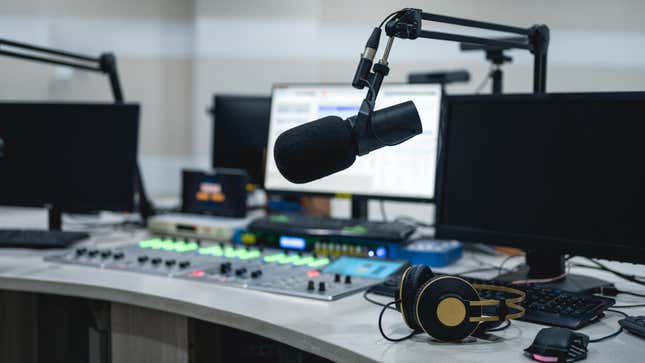 That's the question for one-half of 95.7 The Game's Morning Roast in San Francisco. Great Drake impersonation, getting all in your feelings after being called out for posting a Tweet about Andrew Wiggins' personal issue — an issue he wants to keep private. Why go through the trouble of getting worked up after the Tweet's been taken down?

Twitter overreacts to Rihanna's Super Bowl halftime show
Let's not be so sensitive. It only perpetuates the stereotype about light-skinned Black dudes (you know, that we're "too sensitive"). Tell KiKi it's alright. Apparently, you have a lot in common with Drake. Nice promo, B.H. You even inserted a WWE reference while claiming to not know Deadspin existed — wow, what a burn! — although you read the article. With the turnover rate of that station, trust me, you won't exist much longer, either. Nobody called your show stupid. Relax and settle your nerves.
The argument was about the right of the outside world to know what's happening with Andrew Wiggins. The team has spoken on it and says Wiggins wants some privacy right now. We know the question will be asked, but after that response, it's probably time to move on. Fans can feel how they want, but it doesn't make 'em right. No fan is opting to forgo Warriors tickets because Wiggins is out for a while or for the remainder of the year. He's been great for Golden State but c'mon. If Steph Curry, Klay Thompson, and Jordan Poole are on the court, they'll be in the building.
You did your job and asked what the fan base thought. But after a month of wondering and questioning, just let the man deal with what he's going through. We'll likely find out soon enough, anyway. Get your facts straight, though, and work on some better Mac Dre takes while you're at it. That's what you should be annoyed with. Since you represent the Bay Area.
Until next time…