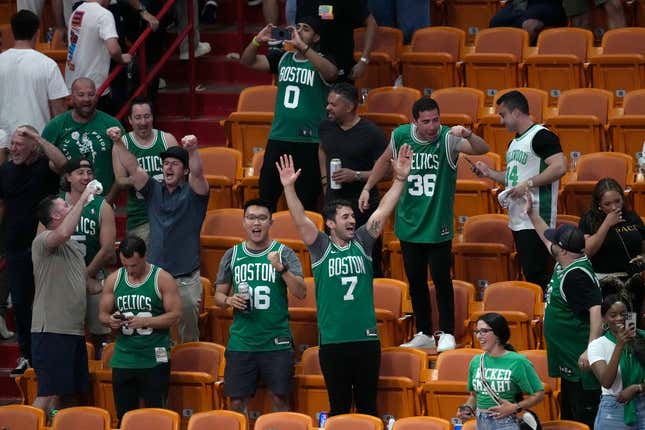 I have no stake in the Boston vs New York rivalry. I think both lobster and chopped cheese sandwiches are delicious. I listen to both the Notorious B.I.G. and New Edition. I also find both places to be unnecessarily loud and obnoxious but I get it, neither one has enough space. All of that being said, Boston you should be ashamed of yourselves for combining with Barfstool to blatantly bite off of the Sidetalk videos out of New York.
Is Bill Belichick past his prime? | Agree to Disagree
Well, Barfstool made the video so they should be most ashamed. They took the concept, shooting, and editing of the Sidetalk videos and tacked on a stand-up from Barfstool "personality" Dana Beers. Two of these Sidetalk knockoffs have been shot in Boston. One after the Game 5 win, and another after the Celtics lost Game 7. These videos are the equivalent of me doing pizza tastings across the country and dropping "one bite" from my YouTube channel handle.
There are a couple of funny one-liners in the video, but the jokes aren't what make Sidetalk's work pop. One of the most recognizable faces from the Sidetalk videos is the guy who screamed, "Hey KD, don't you regret not coming to Knicks!" The most famous line from the video series is, "bing, bong!" Actual onomatopoeia went viral.

It doesn't matter the exact lines from Sidetalk videos. People from New York are displayed as pleasantly unhinged. Many non-New Yorkers expect New Yorkers to be outside screaming wildly, but possibly at a tourist to hurry up at a Metro turnstile. Instead, Sidetalk shows people from a small section of America, all simply trying to be the life of the party at the same time. And not in a way that diminishes the previous boisterous person. It's more like a cipher. Everyone is simply trying to keep the moment flowing.

Even if the Barfstool video had its own Spidercuz sharing Hennessey outside of TD Garden with no regard for COVID-19, their product would pale in comparison. Barfstool is doing what all of the college football teams did with the Miami Hurricanes' turnover chain — swagger jacking. When a good idea is widely praised, people are always going to try and make their own version. That version will always be Folex compared to the real thing.

Not just a copy, but it felt forced
The Barfstool video also wreaks of Boston's inferiority complex. As loud as the people from that region of the country can be, the entire video felt forced. I could feel the straining vocal cords in my own throat as the Bostonians meekly attempted to match the energy and volume of the New Yorkers in front of Madison Square Garden.

We get it Boston, you threw the tea in the water and told us that the British were coming. That's not critical race theory so that will remain in every textbook nationwide — unlike your school integration in the 1970s.

New York is always going to have a cool advantage over you all. Larry Bird dove into the crowd for loose balls and built his mom's driveway himself, but he is certainly no Clyde Frazier. Lawrence Taylor vs. Tom Brady, Desus and Mero vs. Dave Portnoy, hell, Bill Parcells vs. Bill Belichick — sorry Boston, you will never win enough championships to make up the gulf between you and the Big Apple.

That unoriginal work of bleh from Barfstool is further proof. Leave the cool to those who know what it looks and feels like. Style is not zombie blood. It can't be transferred by biting.

Stick to biting those damn pizzas.