Because no one reads the newspaper, and SportsCenter's anchors are too perky for this early in the morning, Deadspin combs the best of the broadsheets and internets to bring you everything you need to know to start your day.
• Whoa, did handsome Boston Herald columnist Peter Gelzinis just challenge White Jesus? You be the judge. Here's where he went 432 words into a 496-word piece about The Miracle of Tom Brady ...
With so many beautiful things in Tom Brady's life, not to mention a fleet of high-end cars, does he really need a free set of $97,000 wheels?
Oh snap. Start writing Gelzinis' pre-obit with some Mystic River flavor. [Boston Herald]
• The Penn State women's volleyball team lost to Stanford on 9.15.07. Then, they won 109 straight matches. Then, Stanford beat them again yesterday, thus ending the nation's second-longest D-I winning streak. Here's a quote from Coach Russ Rose, totally stripped of context, and not even from the linked story, for dramatic effect: "We played real poorly." Chokers. [Centre Daily Times]
G/O Media may get a commission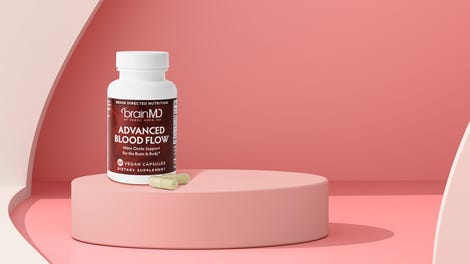 • The NFL Players Association has begun handing out voting cards that would allow players to authorize the decertification of the union, a move that could prevent the NFL from locking players out when the collective-bargaining agreement expires in March. [Sports Business Journal]
• There's some sort of moral in Pete Rose's 4,192nd-hit anniversary commemoration being overshadowed for the rest of his years. Punishment enough?
The banished hits king made a rare on-field appearance Saturday while the Reds commemorated the 25th anniversary of his record-setting hit No. 4,192.
Wearing a No. 14 Rose jersey, he was driven onto the field at Great American Ball Park, walked over to first base and stomped on it with his booted right foot while a less-than-capacity crowd stood and cheered. Rose broke Ty Cobb's hits record with his single off San Diego's Eric Show on Sept. 11, 1985. [Cincinnati.com]
• A Miami Heat dancer died when her motorcycle collided with a Mercedes. [Miami Herald]
• What's on the line in today's Chicago/Detroit game? Oh, just the future of the Bears' franchise. [Chicago Tribune]
• Pull up a chair: Tony LaRussa is whining about how hard his job and life are again. [St. Louis Post-Dispatch]
• "In the face, Serbia." - Turkey [NBA.com]

• "In the face, Singapore Young Lions." - Beijing GuoAn [The Temasek Review] (H/T JovanJ)
• Ain't no party like a Brisbane Broncos end-of-season party because a Brisbane Broncos party don't stop till two Cheergirls' drinks get spiked.
A Broncos spokesman said last night no complaint had been made to the club and declined to comment further.
"She was just absolutely written off and legless. Out of it, basically," the friend said. "She's not a girl who just goes out and gets absolutely blind drunk. To see her in that situation, everyone was just like: 'What's going on?' "
The woman was up against a wall with a Broncos player, it was claimed. [CourierMail.co.au]
• Time for the obligatory "Random Kat Stacks" update: Nothing new on the Carmelo front. But 50 Cent, who came to Floyd Mayweather's defense, did the same for Soulja Boy "after video footage suggesting that Soulja was a cocaine addict leaked online via hip-hop groupie, Kat Stacks." [MTV Europe]
• And, finally, from the "Hickey's Biased" coverage files … Carlos Marmol gets a nine-pitch save [MLB.com]. Yep, that's all I got.
****
Sunday. Happy you made it back.