Boston-based Felger and Mazz co-host Michael Felger went for 11 minutes on Wednesday's show mocking MLB pitcher Roy Halladay's death and calling him a "moron," which was a bizarre, stupid angle to take the day after a guy died. On today's show, Felger issued an apology.

"To say it was over the top or insensitive is stating the obvious," Felger said. An excerpt:

I could come in and say "I apologize if I offended anyone," but that's fake and hollow and everyone hates that, don't you? Isn't that the worst, when someone comes in and says that? Besides, the only folks that I would really want to extend that to are the loved ones of Halladay. They're the ones dealing with enough right now, not to have to have me come over the top and do what I did yesterday. So, sorry doesn't do that justice as it relates to them. That one's gonna stick with me for a while.
"There is stuff that I did mean, but the presentation and the tone and the hyperbole was just low-class, bad, not good," he said. "I don't feel good about it."
G/O Media may get a commission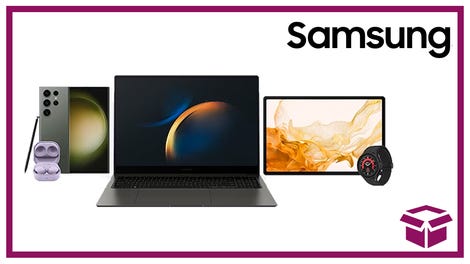 24 hour deals
Discover Samsung - Daily Deal
Felger also quibbled specifically with Deadspin's headline "Boston Sports Radio Chud Goes On Long Rant About How Roy Halladay Deserved To Die." Here's a quote from yesterday's show:
"If I die helicopter skiing, you have the right to do the exact same thing I'm doing to Roy Halladay. He got what he deserved."
Felger claimed today that he had meant "He got what he deserved," towards the hypothetical Michael Felger dying in a helicopter skiing accident, not Halladay's actual plane crash. Felger also said the following Wednesday:
"I find that offensive, that you are that cavalier about life."
"I'm sorry dude, you're on your own. I got no sympathy for you."
"If that's how you're wired, and that's how you die? Bon voyage."
"Idiot!"