After four months, the external investigative team hired to look into multiple accounts of coaching abuse at Brandeis University determined that former men's basketball head coach Brian Meehan's abusive behavior did indeed go on unimpeded by athletic department and university leadership for years, as first reported by Deadspin in April 2018.

Brandeis announced Tuesday afternoon that as a result, it accepted the resignation of Sheryl Sousa, the vice president of Student Affairs. The university also announced that athletic director Lynn Dempsey and VP of Human Resources Robin Nelson-Bailey, were both "demoted and relieved of leadership and supervisory responsibilities"and placed on probation. A summary of the findings in the report states the following:
Investigators found that over a number of years, there was inadequate supervision of Coach Meehan and a failure to address his unacceptable conduct, especially toward his players. When these problems came to a head with the players' HR complaint in 2017, the resulting internal disciplinary process was clouded by questions of potential bias and influence, improvised procedures, unexplained delays, and a post hoc reevaluation of the sanction.
The investigation was run by Walter Prince and Malcolm Graham—Prince was formerly the assistant United States attorney for the District of Massachusetts, while Graham is a retired associate justice on the Massachusetts Appeals Court. The summary of the report, which can be read in full at the bottom of this post, states that the duo interviewed more than 150 "members of the Brandeis community" and reviewed over 30,000 emails, texts, and HR records. The report released on Tuesday is the first of a two-part report. The second part will focus on the wider issue of reporting routes for Brandeis students and employees; it is expected to drop in "the fall."
Meehan was hired by Brandeis in 2003; over the following 15 years, he became the winningest coach in program history and took the Judges as far as the D-III Final Four. The external investigation of the athletic department was initiated in the spring of 2018 after Deadspin began investigating a round of player complaints against basketball head coach Brian Meehan and the university leadership. According to investigators, it was only then that Sousa decided to revisit her previous decision from the fall to not reprimand Meehan. Meehan was fired a week after Deadspin first contacted Brandeis for comment.
G/O Media may get a commission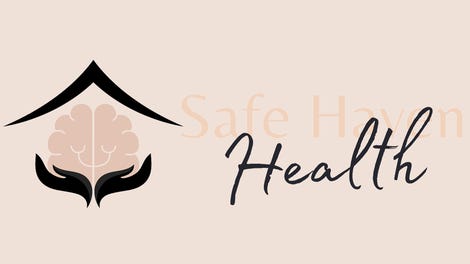 Addiction counseling
Safe Haven Health
The resulting stories detailed Meehan's behavior, which, according to interviews with multiple athletes across his tenure, included telling one athlete he'd "ship him back to Africa," calling another athlete "Jew boy," and chewing a player out on Senior Day in front of parents and the athletic department leadership. The investigation summary does not cite specific players but confirms that Meehan openly flaunted nepotistic roster moves by keeping his two sons on the team; it also found that Meehan made African and African-American players on the team feel ostracized by repeatedly using racist language in front of them.
Dempsey and Sousa both had direct contact with players who reported Meehan's behavior, but did not levy any public punishment for him following an investigation concluded in the fall of 2017. As players told Deadspin and investigators, Meehan maintained friendly relationships with Sousa and Dempsey throughout his time as head coach—he and Sousa were college soccer teammates, while Dempsey introduced him to his wife and officiated his marriage. Both Sousa and Dempsey denied their relationship was anything more than professional during work hours, though investigators found that Sousa never revealed their friendship to Human Resources or to her superior when she was tasked with overseeing the 2017 investigation.

Nelson-Bailey was one of two HR representatives who fielded the complaints of six players starting in the spring of 2017. She assumed control of the investigation after Linda Shinomoto, the former Title IX director, abruptly left her position at Brandeis near the end of the investigation in November 2017. The report found that she "undercut [Shinomoto's] findings with Sousa." Sousa, in turn, let Meehan off with a "final written warning."
Tuesday's announcement is the first news to emerge from the school since it announced its investigation. Unrelated to the Meehan investigation, Brandeis suspended swimming coach Mike Kotch in mid-August for what were deemed inappropriate comments about the athletes, some of them concerning the weight and physical appearance of his team members.