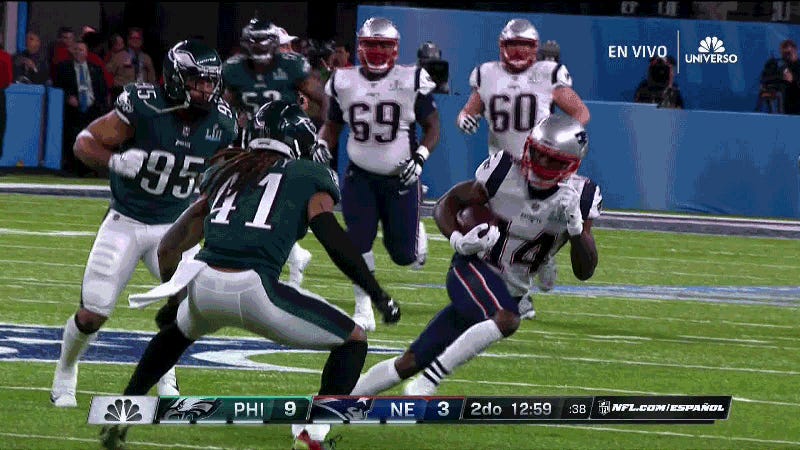 Patriots WR Brandin Cooks is done for the game after suffering a likely brain injury on a helmet-to-helmet hit from Malcolm Jenkins. Cooks walked off the field—with help—during the injury timeout, but just eight minutes later it was announced he will not return.

Cooks never saw Jenkins coming, but because he had established himself as a runner, and because Jenkins did not use the crown of his helmet, it was a legal hit.
Cooks was New England's most targeted receiver during the season, and just two yards behind Rob Gronkowski in receiving yards, so Tom Brady will have to attempt a comeback without one of his favorite weapons.