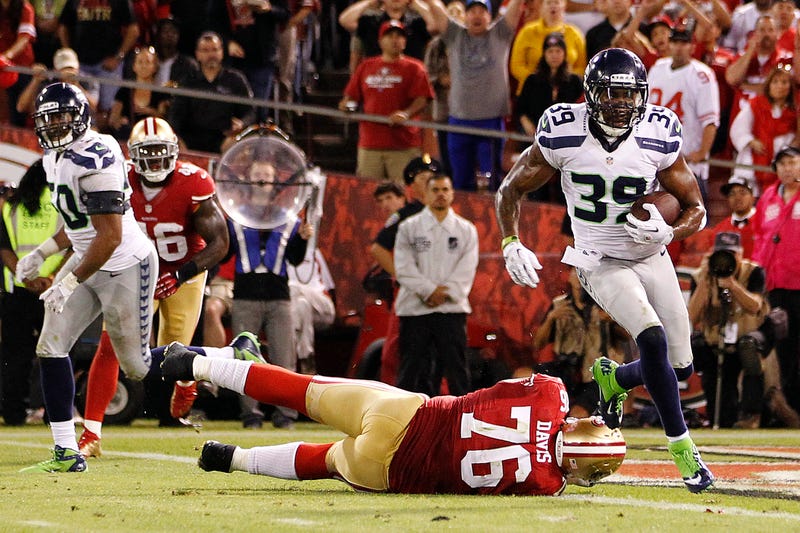 Back in December, Brandon Browner was suspended indefinitely by the NFL for violating the league's substance abuse policy after reportedly rejecting a lighter punishment. Browner ended up missing out on Seattle's playoff run and Super Bowl victory. But today, per Browner, the league reinstated him, days before he becomes a free agent.
The full text of Browner's explanation:
I received wonderful news today. The NFL has reinstated me, and I now have
the opportunity to prove to the fans and my teammates how important this
sport is to me. I realize now more than ever that being part of the NFL is
not a right, but a privilege. I am grateful that Commissioner Goodell and
my agent were able to resolve this issue in a positive, productive manner so
I can continue my career, provide for my family, and help my team win a
Super Bowl. Thank you to all who have gone out of their way to show their
support. I will live up to your expectations of me.
Browner was originally supposed to have a one-year suspension but appealed that decision. In response, the league brought down the indefinite hammer, but with this new ruling, Browner's punishment ends at roughly three months.
The Seahawks most likely won't re-sign Browner, but he could be a decent pickup for any team that can overlook what might happen should he violate the league's policy again. Browner's rare in his size for the cornerback position, listed as 6-foot-4 and 221 lb. He can dish out hits like a safety while keeping up with receivers. Just make sure he passes all his tests.
Photo: AP