Some might remember Tuesday's NL Wild Card game as classic, cagey postseason baseball. Others may describe it as a painfully slow and annoyingly long slog that lost all of its charm the very moment the ninth inning ended without one team ahead of the other. The luckiest among us will remember it as an event that reached its conclusion while they were fast asleep.
The Rockies scored first, with one down in the top of the first inning, on the 13th pitch of the game. Charlie Blackmon came home on a Nolan Arenado sacrifice fly, after advancing to third on a DJ LeMahieu ground rule double that got lost in the vines at the base of Wrigley Field's outfield wall.
It was the last run anyone would score until the Cubs got a two-out single from Anthony Rizzo followed by an RBI double from Javy Baez, in the bottom of the eighth inning. Neither team would score again until the Rockies strung together three one-out singles in the top of the 13th off of Kyle Hendricks, the last of which was struck by backup catcher Tony Wolters, who'd come on in a double-switch in the bottom of the 12th, and which drove in Trevor Story with what would prove to be the winning run.

The Cubs failed to mount anything resembling a response in the bottom of the 13th, with Rockies reliever Scott Oberg striking out the side. The closest the Cubs got to a rally came when an errant Oberg heater blasted the shoulder of home plate umpire Chris Guccione, and an opportunistic-but-otherwise-hopeless Terrance Gore pretended to have been hit by the pitch. His subterfuge didn't last long, and he struck out on a terrible swing at ball four on the very next pitch. The occasionally shaky Colorado bullpen mostly survived six-plus innings of work, giving up the game-tying run but otherwise frustrating Chicago's batters long enough for the Rock Boys to persevere.
G/O Media may get a commission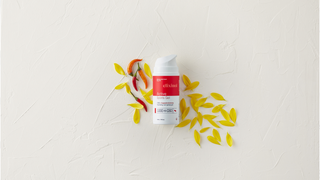 Hey, did I mention it was a long-ass game?
The Cubs are now headed toward a dark winter of regret. The Rockies advance to face the Milwaukee Brewers in the NLDS, which will begin on Thursday. I will now advance to bed.