Your morning roundup for Aug. 28, the day we give a shout out to aquatic fleas. Got any stories or photos for us? Tip your editors. (Want more Tucker Barnes? Here.)
What we watched: Rain. Wind. Wind. Rain. The Back-Up Plan starring the guy from Hawaii Five-0. (Wife's call.) Rain. Wind. Wind. Rain. Hannibal, starring man-eating pigs. More rain. More wind. Tornado watch. Son, wife and I head to the basement. There's some fear. Tornado watch lifted. A little rain. A little wind. Lull.
Checked for a Knox City Greyhounds update. They lost to Crowell 47-36. Branches down in the street. Watched the local-news around-the-clock coverage. Clicked on a link to video of the lights going out in Atlantic City.
Waited for the 4-8 a.m. wind-driven rain and rain-driven wind. Waited for the power to go out. Cracked open a Yards Brawler. Considered, but declined, a three-hour nap. Yards Brawler II. Opted against The Dead Zone. Rain picking up. Wind picking up. Getting sleepy.
G/O Media may get a commission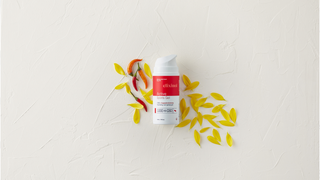 Open eyes at 7:58 a.m. More branches in the street. Wind being stubborn. But walls still standing. Flooding images on local news — a lot of water — confirm that buying house atop a hill was a spectacular decision. Check whether DVR captured all of The Tillman Story. It didn't. Fucking hurricanes.
Elsewhere
Didier Drogba was A-OK enough to check himself out of the hospital: "'He was unconscious for quite some time, a couple of minutes, I think. I didn't see the incident up close, but it looked nasty from the bench. It was natural, physical contact, though, the sort that happens in a game, and we know that these things can happen, so we must praise the response of everyone involved.' Drogba was taken to St Mary's Hospital in Paddington where scans showed no signs of injury and he was later allowed home at his own request." [Daily Mail]
Remember that time Paul Azinger ignited a political story?: "ESPN is coming down on Paul Azinger for mocking President Obama on Twitter. The golf analyst tweeted Thursday the commander in chief plays more golf than he does — and that Azinger has created more jobs this month than Obama has. On Friday ESPN 'reminded" Azinger his venture into political punditry violates the company's updated social network policy for on-air talent and reporters." [USA Today]
Your Oral Tortoise Interlude:
Your South Jersey Hurricane-News Report Photobomb: Courtesy of tipster Joe Z. Side note: Local TV reports said there was intensifying hostilities at a shelter in Glassboro — at 6 p.m.

Kids from Huntington Beach will play kids from Hamamatsu City in today's LLWS final: The reward for the boys from Huntington Beach? They'll return to the same field to play for the World Series crown against Japan, which took the international bracket earlier Saturday with a 5-2 win over Mexicali, Mexico. The Hamamatsu City mashers hope to defend the title won last season by a team from Tokyo. [AP]
We are all Dave McKenna CCV: Here's your daily link to Dave McKenna's brilliant "Cranky Redskins Fan's Guide to Dan Snyder," which we'll be posting until wee Danny Boy apologizes for his weather machine forcing the MLK monument to not formally open on time.
Today's Soccer Viewing Recommendations: Tottenham vs. Man City started at 8:30 a.m. If you're only gonna watch one, watch Man U and Arsenal at 11 a.m. Feels like something special could happen. Schalke 04 vs. Borussia M'gladbach at 11:30 a.m. UEFA Super Cup replay at 2:30 p.m. for the sadist Gunners fans among you.