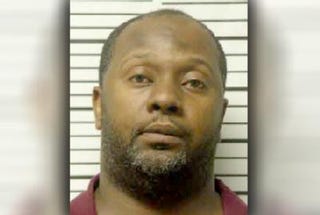 Brien Taylor, the can't-miss prospect who missed, was arrested yesterday on a whole mess of drug charges. This comes after an undercover operation by the Carteret County (NC) Sheriff's Office, in which cops allegedly purchased large quantities of crack and cocaine from him.
Taylor is charged with two counts each of trafficking in cocaine by possession, trafficking in cocaine by sell, trafficking in cocaine by deliver, trafficking in cocaine by manufacture, trafficking in cocaine by transport, and felony maintaining a vehicle.

He is also charged with one count each of possession with intent to manufacture, sell and deliver cocaine and sell and deliver cocaine.

Taylor was placed in the Carteret County Jail under a $275,000 bond.
Taylor was a high school superstar who held out for, and received, a then-record $1.55 million signing bonus from the Yankees. He tore up the minor leagues, but when he got into a fight in a North Carolina trailer park, he tore up his shoulder. He was never the same pitcher, never made the majors, and as recently as 2006 was living at home with his parents, on a street named after him.