This is a regular feature breaking down, minute-by-minute, the content that appears on ESPN's 11 p.m. edition of SportsCenter throughout the week.
Total time: 399.25 minutes
Time (minus commercials): 303.25
TIME DEVOTED TO INDIVIDUAL SPORTS
NFL: 104.75 minutes (34.5%) (last week: 55%)
MLB: 97 (32%) (last week: 15.9%)
SportsCenter staples*: 38.25 (12.6%) (last week: 11.9%)
Golf: 23.25 (7.7%) (last week: 2.8%)
College football: 14.75 (4.8%) (last week: 12.6%)
NBA: 12.25 (4%) (last week: 0%)
Other sports: 5.75 (1.9%) (last week: 0.3%)
NASCAR: 4.25 (1.4%) (last week: 1.5%)
NHL: 3 (1%) (last week: 0%)
College basketball: 0 (0%) (last week: 0.4%)
*-Includes things like the "Top 10," "Encore," "What 2 Watch 4," etc.
MOST-COVERED TEAMS BY SPORT
Dallas Cowboys (NFL): 30.5 (10.1%)
Detroit Tigers (MLB): 19.5 (6.4%)
West Virginia Mountaineers (college football): 9 (3%)
Los Angeles Lakers (NBA): 4.25 (1.4%)
G/O Media may get a commission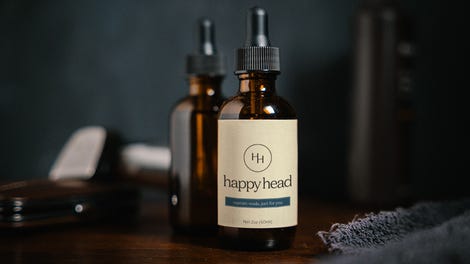 MOST-MENTIONED SPORTS FIGURES
Rather than break down the amount of time a specific athlete or figure was covered, we counted how frequently names were mentioned in the transcripts from the week. The 15 most-mentioned sports people for Sept. 28-Oct. 4.
Miguel Cabrera: 77
Tony Romo: 53
Geno Smith: 28
Jay Cutler: 25
Tiger Woods: 23
Bobby Valentine: 21
Homer Bailey: 19
Drew Brees: 19
Mike Trout: 18
Aaron Rodgers: 18
Tom Brady: 17
Kevin Kolb: 16
Josh Hamilton: 15
Dwight Howard: 15
Peyton Manning: 15
Carl Yastrzemski: 15
CUMULATIVE STATISTICS: Jan. 7-Oct. 4
Total time: 17,524.5 minutes
Time (minus commercials): 13,180.75
NBA: 2,687.25 minutes (20.4%)
MLB: 2,514.25 (19.1%)
NFL: 2,421.25 (18.4%)
SportsCenter staples: 1,827 (13.9%)
Other: 1,625 (12.3%)
College basketball: 1058.5 (8%)
College football: 593.75 (4.5%)
NHL: 453.75 (3.4%)
Notes
SportsCenter delighted in Bobby Valentine's dismissal: The Red Sox fired Bobby Valentine on Thursday, and SportsCenter celebrated his time with the Red Sox the only way they could: with a schadenfreude-filled montage of Valentine's worst managerial moments throughout the season. The montage was 3 minutes of the total 10.5 spent on Valentine's dismissal, followed by the entirely empty speculation of who would take over for Boston. Even though we all knew this was coming, nearly 25 percent of Thursday's SportsCenter was spent covering one of the worst teams in baseball.
The Lakers hype machine is already churning: NBA training camps began last week, and so SportsCenter's season previews. Thanks to the Dwight Howard trade, ESPN has already deemed the Lakers an even bigger story than the Miami Heat. And, to hear ESPN tell it, there's nothing questionable about that trade. Most of the 4.25 minutes of Lakers coverage was Howard-focused, and almost all of it was positive, ignoring the antics in Orlando for which SportsCenter bashed him months ago. Before he was traded, SportsCenter analysts had called Howard immature and selfish. Now that the supposed selfishness has been rewarded, it's gone!
The WNBA got more airtime than the NHL: First off, some good news: SportsCenter had three minutes of NHL coverage this week! Even better, we saw the return of lovable Barry Melrose, who sounded depressed over the phone in an interview with John Buccigross regarding the cancellation of the first two weeks of the NHL season. It's the first time we've heard from Melrose since the Stanley Cup Finals in June. Stay strong, Barry. Sadly, the NHL managed to lose to the WNBA, who received 3.25 minutes of coverage this week. But it's playoff season in the WNBA, and there surely can't be anything important happening in the NHL right now. Yeesh. Hockey fans: stick to SportsCentre.